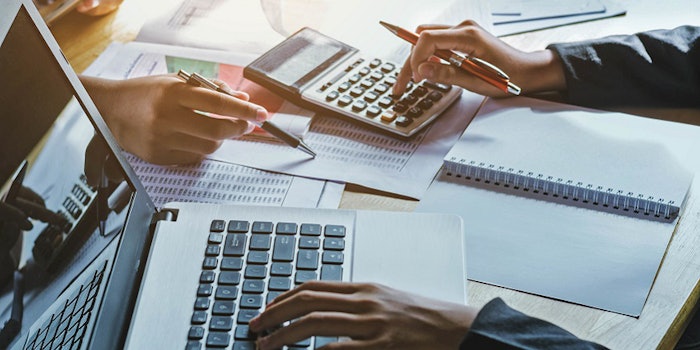 International Flavors & Fragrance Inc. (IFF) has reported its 2018 Q4 and full 2018 financial results, which included net yearly sales reaching $4 billion – an increase of 17% from 2017's $3.4 billion.
"As we enter 2019 – recognizing that the operating environment remains dynamic and raw material inflation continues – we are optimistic in our ability to achieve $5.2 billion to $5.3 billion in sales, $4.90 to $5.10 in adjusted EPS and $6.30 to $6.50 in adjusted EPS ex amortization," said Andreas Fibig, IFF chairman and CEO. "Our priorities as an organization are clear – execute our strategy, integrate successfully, drive differentiation and embed sustainability – all as we deliver strong financial results and build a stronger company for our customers, employees and shareholders."
Fragrance Ingredients Lead Scent Business
For the full 2018 year, sales for its scent business increased 6%, or $114.1 million, to $1.9 billion with currency neutral sales improving 4%. Growth in its scent business was led by high-single digit growth in its fragrance ingredients segment and double-digit growth in cosmetic active ingredients. Additionally, its hair care segment grew by double-digits, while consumer fragrances and fabric care, home and toiletries segments grew by mid-single digit growth.
Overall, the scent segment profits increased 3% on a reported basis but declined 2% on a currency natural basis in 2018.  Productivity initiatives were offset by unfavorable input costs due to unprecedented raw material inflation, including citral supply issues, supply chain disruptions and higher manufacturing costs.
Related: IFF Names Anne Flipo Master Perfumer 
For the 4th quarter, the scent business segment sales increased 1%, or $5.2 million, to $457.9 million and neutral sales improved 3%. Fragrance ingredients improved by mid-single digits and consumer fragrances grew by low-single digits to offset a slight decline in fine fragrances. For the quarter, the scent segment profits decreased 4% on a reported and currency neutral basis as initiatives and cost management were offset by higher costs.
Taste Business Grows Globally
For its taste business, sales increased 6%, or 105.2 million, to $1.7 billion with currency neutral sales growing 5% in the full 2018 fiscal year. Growth was driven in all regions and across all categories. North American market saw high-single digit growth with double-digit growth at Tastepoint. In EAME markets, growth was led by double-digit growth in Africa and the Middle East, while in Latin America growth was driven by strong double-digit growth in Argentina. The taste segment overall saw profits increase 10% on a reported basis and 6% on a currency neutral basis, driven by volume growth and productivity initiatives.
For the 4th quarter, taste business sales remained constant at $401.6 million with currency neutral sales improving 2%. Growth was led by mid-single digit growth in North America and Greater Asia. In Asia, India saw double-digit growth and Indonesia and China saw high-single digit increases. However, the taste segment profit decreased 5% on a reported basis and 7% on a currency neutral basis, as volume growth and productivity initiatives were offset by higher research, selling and administrative expenses. 
Looking to 2019 With Frutarom
Its annual financials also included details on the performance of its Frutarom division. On a reported basis, sales were $359.6 million with its core business, excluding trade and marketing, growing 4% on a like-for-like basis prior year. On a standalone basis, Frutarom sales improved 3% on a like-for-like basis driven by strong growth in its natural product solutions and F&F ingredients. This segment profit contributed $27 million in the fourth quarter; $66 million excluding amortization.
Commenting on Frutarom, Fibig said: "We also made progress strategically to establish ourselves as a global leader in taste, scent and nutrition through the Frutarom acquisition. This combination helps us create a truly differentiated portfolio with an increased focus on naturals and health and wellness. It also provides us opportunities to expand into attractive and faster-growing categories and broadens our complementary and growing customer base.