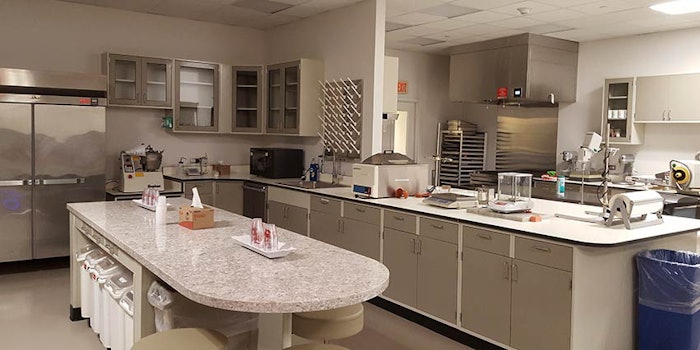 Symrise has announced the opening of a dedicated sweet lab, focused on the development of protocepts for sweet goods and dairy applications.
The expanded and redesigned Food & Dairy Applications Lab can develop products across all segments of the sweet goods category. The Symrise  team can assist customers through all stages, from protocepts to larger-scale samples.
"Our highly skilled team uses a project-driven, collaborative approach to developing concepts and flavor applications that meet our customer's particular goals," said Khalid Farooq, technical team leader. "Whether they want to enhance product performance, fulfill nutritional claims, create a desired flavor profile or something else entirely, we are ready to help them succeed."
Related: Symrise Collection Adds A Splash of Tea and Coffee to Dairy Applications
Located in Teterboro, New Jersey, the lab includes a positive pressure air flow system to keep the air clean and regulate temperature and humidity; a fully computerized steam injection milk and dairy processor; a dedicated area for fruit preparations; a new flavor carousel system that helps the food scientists and applications staff work more efficiently; and a spacious, walk-in freezer and cooler.
The facility also offer space for customers to work with the Symrise sweet team on their projects, and views of the New York City skyline.
Symrise's pilot scale equipment can accommodate tableting, fruit preps, soft and hard pack ice cream, cookie sheeting, starch molding and more.
Added Farooq: "With this new lab, the sweet team has the ability to take full advantage of our outstanding flavor products and our top-notch technical team. We are ready to work on any sweet application with efficiency, safety and the great flavor quality Symrise is known for worldwide."