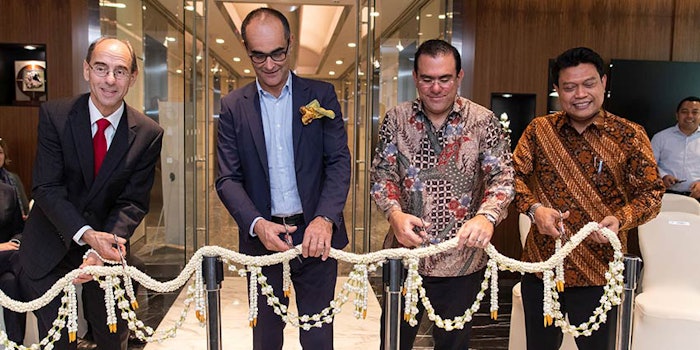 Givaudan has opened a commercial and development center in the Indonesian capital of Jakarta.
Measuring at 2,600 square meters, the commercial and development center will allow the company to serve customers across a wide range of food, beverage and consumer good segments, including sweet goods, savory, snacks, beverages, fine fragrances, personal care, home care and fabric care.
The CHF 2.9 million investment is designed to deliver flavor, taste and fragrance solutions, and is part of the company's ongoing commitment to the Asia-Pacific region. It will be the first time the company will offer a full range of flavor and fragrance creation and application development capabilities in Indonesia.
Related: Givaudan Releases 2018 Q3 Financials and Nine Month Sales
Givaudan has had a presence in Indonesia since 1993; along with the Jakarta center, the company manufactures liquids, powder blends, spray dry flavors and fragrance liquid compounds in the Cimanggis province, west of Java. It employs approximately 300 people in the island nation.
The company's country manager for Indonesia, Fernando Balmori, hosted an opening ceremony for the site, which was attended by CEO Gilles Andrier as well as dignitaries such as Swiss ambassador Kurt Kunz and chairman of the Swiss Chamber of Commerce Luthfi Mardiansyah.
"Our new state-of-the-art center in Jakarta is another example of our 2020 strategy to invest in high growth markets," said Andrier. "It will enable us to build closer partnerships with our customers, deliver stronger collaboration on flavor, taste and fragrance concept development and a faster response to the needs of the Indonesian market."