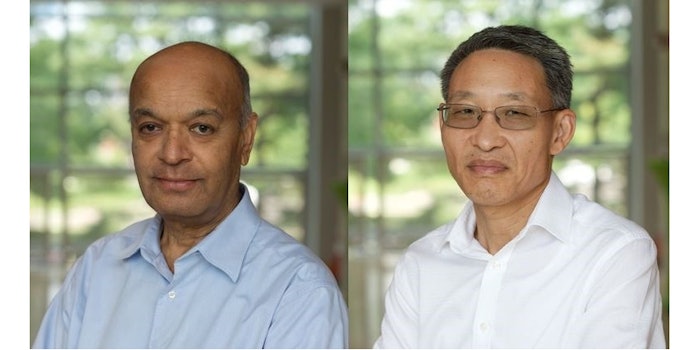 Firmenich has announced the appointments of new master flavorists, Bipin Khara and Chun-Yu Song, Ph.D.
Khara, who has spent his entire career in the flavor industry, joined Firmenich in 1997, becoming a pioneer in taste modulation and an expert on sugar reduction. He has also held positions at Kraft and IFF.
Song has been with Firmenich for 16 years and is a leader in chicken tonalities. He works with global savory brands, lending expertise in protein applications. He recently developed an entirely new natural and cleal label range of savory flavors.
"On behalf of Firmenich, I extend my deepest congratulations to Bipin and Chun-Yu who inspire us every day with their passion, creativity and endless commitment to shaping the future of food and beverages, placing health and nutrition at the center of everything they do," said CEO Gilbert Ghostine. "Throughout their illustrious careers, they have pioneered some of the world's most loved foods and drinks advancing our vision to be the taste and nutrition innovation partner of choice."
The title of master flavorist was introduced by Firmenich in 2013, and recognizes flavorists within the group "who have [mastered] their craft to its ultimate perfection, shaping food and beverage experiences that are considered benchmarks in the industry." They play a key role in mentoring up-and-coming flavorists within the organization.
"Our masters are the essence of Firmenich, exemplifying our relentless creativity and legacy in their daily work. It's their unique talent that shapes taste experiences that consumers fall in love with, while constantly seeking to make the healthier options taste great," said board chairman Patrick Firmenich. "This is why Firmenich's board places such high importance in selecting and honoring our master flavorists, who have honed their craft to perfection."