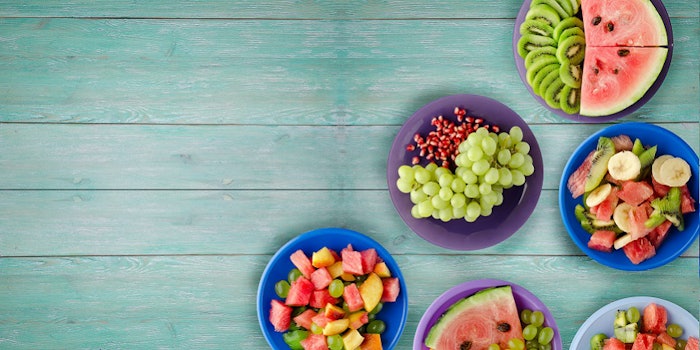 Firmenich and Senomyx, Inc. have announced that they have entered into a definitive merger agreement under which Firmenich will acquire all of Senomyx's outstanding common stocks.
"Senomyx has established itself as a leader in taste innovation and a recognized pioneer in sweet, cooling and bitter solutions," said Patrick Firmenich, chairman of the board for Firmenich. "Building on our long-term partnership spanning more than a decade, we look forward to welcoming Senomyx into Firmenich to lead in taste and nutrition."
Upon the closure of the agreement, Senomyx will be integrated into Firmenich's North American R&D organization and its products will be commercialized through its taste platform. Senomyx's R&D operation will remain in San Diego, where they will continue to focus on discovering and developing flavors and sweetener solutions. Some of Senomyx's recent innovations include its Siratose sweetener, a high intensity and clean tasting sweetener that occurs naturally in monk fruit.
"We are excited to be joining Firmenich," stated John Poyhonen, president and CEO of Senomyx. "Firmenich's commitment to innovation and delivery of world-class commercialization capabilities combined with our long-standing relationship makes this deal the ideal fit for our companies. We believe this merger will allow the Senomyx discoveries to reach their full potential. I would like to personally thank all our employees for their dedication and contributions in building a leading proprietary taste science technology platform that will benefit consumers around the globe well into the future."
Under terms of the agreement, Firmenich will commence a tender to acquire all of Senomyx's common stock for $1.50 per share in cash. Following completion of the offer, Firmenich will acquire all remaining shares not tendered in the offer through a second-step merger. The consummation of the tender offer is subject to various conditions, including a minimum tender of a majority of outstanding Senomyx shares and other customary conditions. The proposed transaction was approved unanimously by the board of directors of both Firmenich and Senomyx.
Commenting on the merger, Gilbert Ghostine, CEO of Firmenich, said, "Building on our world-class science and pioneering taste platform, this strategic acquisition confirms our commitment to being the partner of choice in taste and nutrition. Adding Senomyx's leading taste technologies and strong natural ingredients pipeline to our taste platform uniquely positions us to create healthy and great tasting food, drink and oral care experiences for our customers."