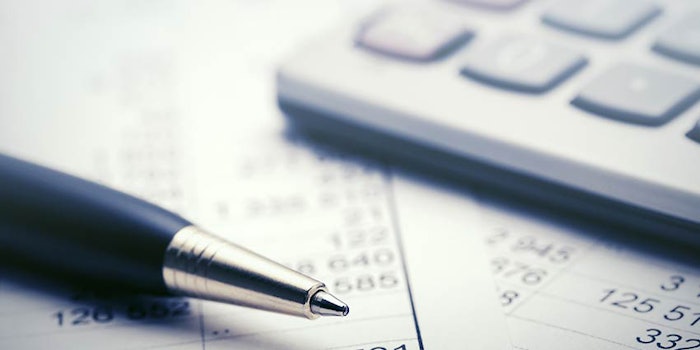 Senomyx, Inc., has released its financials for Q2 2018, which ended June 30, 2018.
The company reported revenues of $3.3 million, exceeding previously provided financial guidance of $3 million. Commercial revenues were recorded at $1.6 million, exceeding guidance of $1.3 million for Q2 2018 but a decrease from $2.8 million for Q2 2017. Senomyx attributed the decrease to the Q1 2018 conclusion of the minimum annual royalties period under the PepsiCo sweet program collaboration.
Development revenues for the quarter decreased to $1.7 million from $2 million Q2 2017. Research, development and patent expenses decreased 4% to $160,0000. Selling, general and administrative expenses decreased $631,000 or 20% compared to the same period in 2017.
"Senomyx completed a strong first half of 2018, building on the successful results we achieved during the prior quarter," said John Poyhonen, president and CEO. "We exceeded our financial guidance for the second quarter and are well positioned to meet key corporate and R&D goals in the coming months. We also recently achieved a fermentation strain proof of concept for siratose production, identified new flavor ingredients producing taste proof of concepts for our bitter blocker and cooling ingredient research programs, obtained new regulatory approvals and grew our direct sales to record levels."
Siratose Update
Further Reading: Sweet Thing: Senomyx Achieves Proof of Concept for Siratose
"Further development work with both siratose fermentation strains will be conducted in parallel, and our goal is to select a lead strain as quickly as possible," said Poyhonen. "Throughout our history, pursuing two optimization approaches simultaneously has improved our development success rate. We believe that optimizing two siratose fermentation strains at the same time will increase the probability of reaching our goals, and importantly, can be done with virtually no impact to the program cost and development timeline. In summary, reaching the siratose fermentation strain proof of concept milestone keeps us on track for a potential submission of our GRAS notification to the FDA by the end of 2019, keeping in mind that the feasibility and timeline of these development activities is inherently uncertain."