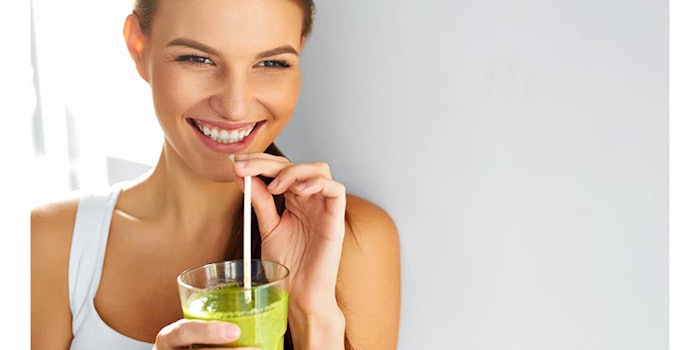 Mixfit has announced a partnership with DSM and Givaudan for its nutritional drinks.
The collaboration brings together DSM's expertise in essential micronutrients with Givaudan's expertise in taste and flavor solutions.
During Vitafoods-Europe 2018, Mixfit unveiled its first personalized nutrition solution for consumers, Mixfit Intelligent Nutrition Assistant (Mina). Mina and a real-time personalized nutrition dispensation appliance created real-time delicious beverages containing customized mix of nutrients from Quali-Blends by DSM and customized flavors by Givaudan.
"Providing effective personalized nutrition solutions for consumers requires a multidisciplinary effort," said Reza Zanjani, Mixfit president and CEO. "Combining DSM's science and high-quality micronutrients with Mixfit's unique digital knowledge and personalized nutrition solution, and Givaudan's leadership in taste and flavor solutions, we are ensuring that Mina improves lives of health-conscious consumers worldwide, seamlessly integrating into lifestyles, and empowers consumers to benefit from their own data through Mixfit's blockchain technologies."
Added Peter De Meester, vice president global strategy, DSM human nutrition and health: "As consumers across the world become more engaged in their health and well-being, there is a growing need for a more personalized approach to nutrition. This partnership has been carefully crafted to connect the complementary and unique expertise to support consumers in achieving their nutrition goals and to support our mission to help keep the world's growing population healthy."
"We believe personalized nutrition is an emerging new opportunity," said Givaudan flavor division global head, science and technology, Fabio Campanile. "Our collaboration with Mixfit and DSM is a first step in exploring this space through an exciting new concept. Givaudan, with its expertise in flavor creation and innovation in taste masking solutions for nutrients, is optimally positioned to provide Mixfit customers with great tasting nutritious products."