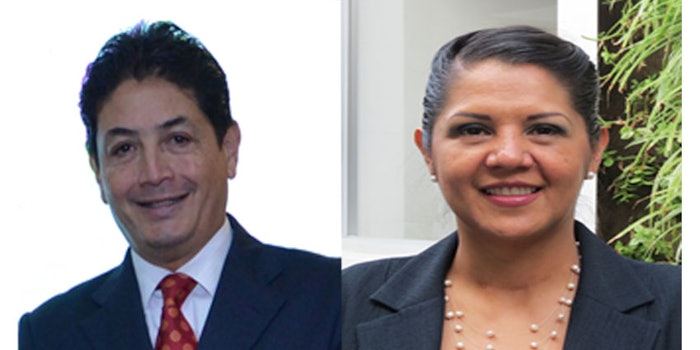 From left: Diego Navia and Cecilia Paredes. Photo courtesy of Bell Flavors and Fragrances
After 22 years of service, Hildemaro Montejo is set to retire from Bell Flavors & Fragrances. The company also announced its promotions for Diego Navia and Cecilia Paredes. Navia was named the director general of South and Central America and Caribbean. Paredes was promoted to deputy general manager of Bell Mexico.
Montejo joined Bell in 1994 as a director of sales for LATAM. He most recently worked with the commercial development of all countries in LATAM. He drove growth within the company establishing sales offices in the region.
Navia will oversee 10 countries to help develop the branding and development of Bell. He worked as a Bell employee since 1997, developing marketing and sales strategies for the Colombia segment. Before his promotion, Navia was the general manager of Bell Colombia.
Paredes has 24 years of experience in the flavor industry, and has worked with Bell Mexico for the last six years. Paredes will oversee the day-to-day responsibilities in flavors and fragrances while also monitoring budget expenses. She will also work with customer service for both Bell's customers and human personnel.