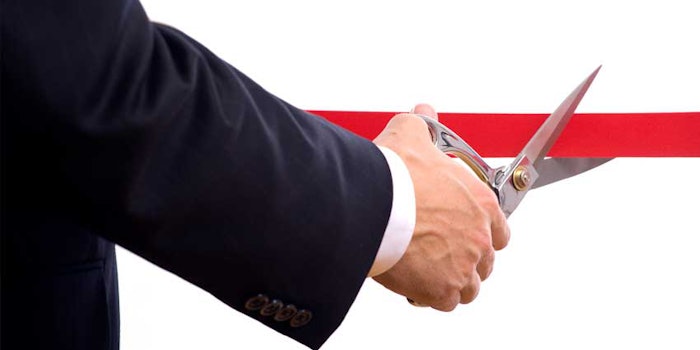 Berjé Inc. revealed the completion of 4,092 solar panels covering 200,000-square-feet of the facility's 235,000 square-foot headquarters in Carteret, New Jersey with a ribbon cutting ceremony on August 24, 2017.
The company—a global distributor of essential oils and aroma chemicals—houses raw materials repository and manufacturing operations.
The solar panel system will produce an estimated 1,626,000kWh annually. In one year, this energy source will be the equivalent to any one of the following:
Planting 24,000 trees
Taking 170 passenger cars off the road
Reducing the consumption of 106,000 gallons of gasoline
In 25 years, this is equivalent to one of the following:
Planting 680,000 trees
Taking 4,860 passenger vehicles off the road
Reducing the consumption of over 3 million gallons of gasoline
"The benefits of switching to solar energy are not only substantial for our business, but also for our environment," said Kim Bleimann, chairman and chief executive officer of Berjé. "Sustainability is an important part of our business and it's important for us to play an active role in protecting our environment for generations to come. At Berjé finding new ways to promote sustainability will be a key component to the continued success of our more than 60-year-old family-owned business."
"When I think about the next generation of our company, I think about what we need to do now to ensure that our legacy of success continues," said Gillian Bleimann, executive vice president of Berjé. "Remaining a family-owned business and adhering to our core values is fundamentally important as we look to the company's future. Bolstering our commitment to renewable energy and sustainability efforts will remain a priority as I lead Berjé in to an exciting third generation."
The renewable energy project is estimated at $2.7 million, financed by M&T Bank.
This event is a milestone for the company and not only were executives and employees in attendance, but also Congressman Frank Pallone, Carteret mayor Daniel J. Reiman, Zach McCue, projects director for Senator Cory Booker and Courtney McCormick, vice president, Renewables and Energy Solutions for PSE&G.