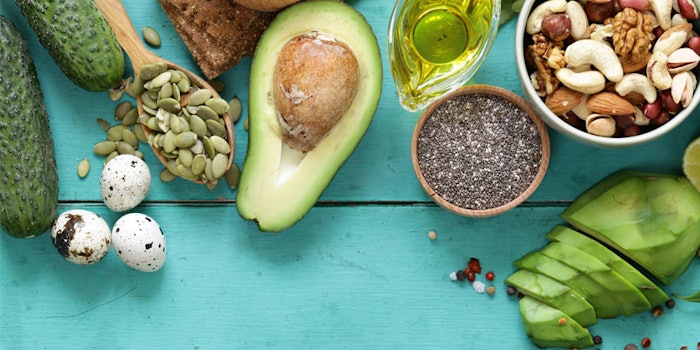 Royal DSM has announced its decision to fully focus its resources and capabilities to address the urgent societal and environmental challenges linked to the way the world produces and consumes food.
Related: DSM Acquires First Choice Ingredients
DSM is simplifying its operating structure and reorganizing its Health, Nutrition & Bioscience activities into three groups, designed to benefit the health of people and the planet. DSM has also started a review of strategic options for its materials businesses, including a possible change of ownership.
The new business groups will be:
A Food & Beverage business group that combines the food, beverage and pet food activities of the current DSM Food Specialties and DSM Nutritional Products divisions. This group will develop sustainable taste, texture and health solutions, with a portfolio including EverSweet, a natural calorie-free sweetener, CanolaPRO, a plant-based alternative protein and the dairy-based flavorings from First Choice Ingredients.
A Health, Nutrition & Care business group that will provide unique, sustainable, science-based and innovative solutions for consumers in early-life nutrition, dietary supplements, pharma, medical nutrition, personal care, fragrances, biomedical materials and nutrition improvement for the most vulnerable communities. It's portfolio will include ampli-D, the rapid-acting and potent form of vitamin D, an extensive algal lipids portfolio, initiatives like Hologram Sciences and Glycom, a supplier of HMO-prebiotics.
An Animal Nutrition & Health business group that will focus on specialty solutions for sustainable animal protein production. It will Incorporate products from the recently acquired Erber Group, a supplier of eubiotics and mycotoxin risk management, methane inhibitor, Bovaer and fish-oil algae-alternative, Veramaris. This group will also include initiatives with data-driven decision-making tools for famers like Sustell, and for veterinarians and animal health practitioners like Verax.
Geraldine Matchett and Dimitri de Vreeze, co-CEOs, said, "Our planet is rapidly approaching critical and irreversible environmental tipping points, as warned in the recent IPCC report. Climate change is already creating huge challenges for food systems worldwide, while at the same time, food production remains one of the largest contributors of greenhouse gases. As a global leader in the science behind better health and nutrition, we have the opportunity, capability and, therefore, responsibility to apply our resources and expertise where they can have the greatest impact. By focusing exclusively on our health, nutrition and bioscience activities, we will be able to operate with greater agility and impact and meet the growing need for better and more sustainable nutrition."
Want to know everything going on in flavor & fragrance? Sign up for P&F+'s newsletter. You can also follow along on Instagram and LinkedIn.