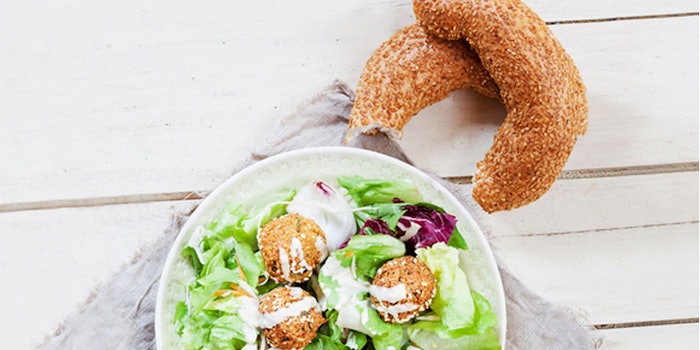 Symrise has reinforced its taste solutions for plant protein products.
Related: Symrise Acquires Michael Foods Egg Processing Plant
The company is addressing the changing attitudes towards meat and traditional dairy products based on health motivations, the growing popularity of flexitarian diets and a desire to benefit the environment by feeding the world's population responsibly.
Symrise helps food and beverage manufacturers meet emerging consumer demands regarding plant-based protein products by constantly analyzing consumer sentiment and market changes. In particular, Symrise provides authentic taste solutions for products tasting like meat, as well as vegetarian culinary and dairy alternatives. The latter want to offer a true alternative to meat with their own appealing taste or dairy consumer experiences.
Symrise's culinary toolbox features a three-fold approach:
1. Masking undesirable protein off-notes: The company's proprietary Proti-scan technology helps to identify the specific off-notes to then optimally balance these.
2. Enrichment: Adding richness, juiciness and taste complexity through the use of specific taste blocks.
3. Typification: Impart a specific meaty or vegetable taste profile.
Marieke Hamschmidt, junior global marketing manager, flavor & nutrition division, Symrise, said, "Clearly, products that embrace alternative proteins depend for their success on great taste and integrated solutions. Symrise's integrated solutions mask the unwanted off-notes of proteins and fibers while providing superior juiciness and richness and, of course, great tastes that are more than a match for traditional products."
Want to know everything going on in flavor & fragrance? Sign up for P&F+'s newsletter. You can also follow along on Instagram and LinkedIn.