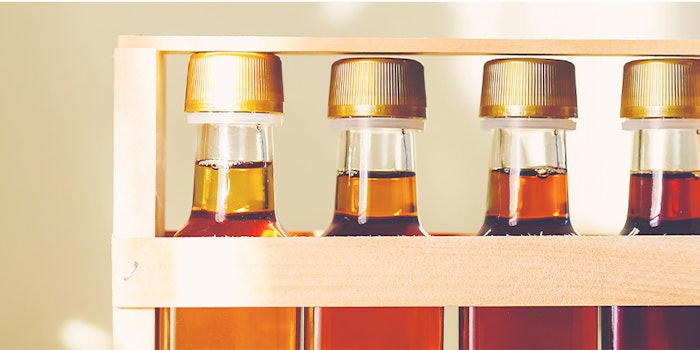 The global flavored syrup and concentrate market is expected to grow at a CAGR of 7% to $388.71 billion by 2030, according to Globe Newswire.
Related: Flavors and Fragrances Market Expected to Grow
The market size reached a value of nearly $188.57 billion in 2019, having grown at a CAGR of 8.8% since 2015.
The key trends in the market include major players operating in the industry undertaking various strategic initiatives such as experimenting with new flavors and concentrate to meet the changing demands of customers and maintain its position in the competitive business environment.
Companies are introducing a variety of syrups and concentrates including raspberry-mint, lime-mint and lime ginger that offers combinations of sweet, bitter and sour tastes in one product. 
Along with creative flavors, syrup and concentrate manufacturers are increasingly offering products made with natural and organic ingredients as well. 
Unfortunately, due to COVID-19, major companies in the flavoring syrup and concentrates market have had to either shutdown for long periods of time or resume work at limited capacities which has affected the market. 
To make up for these losses, market-trend-based strategies in the forecast period include manufacturing products with:
organic ingredients
automation technology to improve production efficiency and profits
manufacturing sugar free products 
manufacturing versatile and flavored food products
offering products infused with CBD
offering unique flavored products