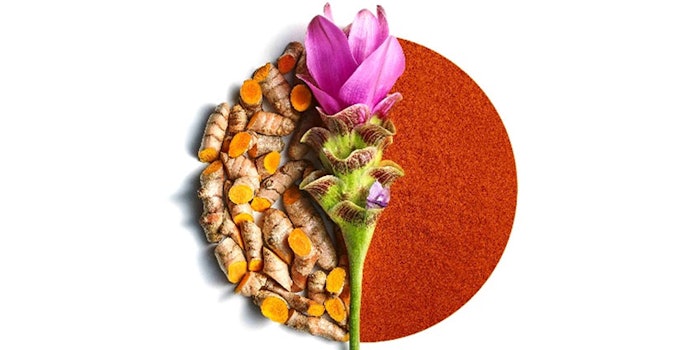 Robertet has entered the turmeric market with curcuRouge, a clean-label turmeric, with increased bioavailability.
Previously: Robertet Announces Absolue Pays de Grasse Certification
The patent pending process at the origin of this new active ingredient is a clean technology, using a non-controversial additive, making it a non-novel food ingredient. Using a non-crystalline form of curcumin, stabilized with a polymer matrix, curcuRouge has increased solubility, stability and bioavailability.
Research conducted on the ingredient, currently being published, has shown an absorption 93 times greater than that of a traditional extract.
curcuRouge is highly soluble in water and has a high concentration of curcumin (minimum 40%), allowing for use at low doses (225-450mg/day).