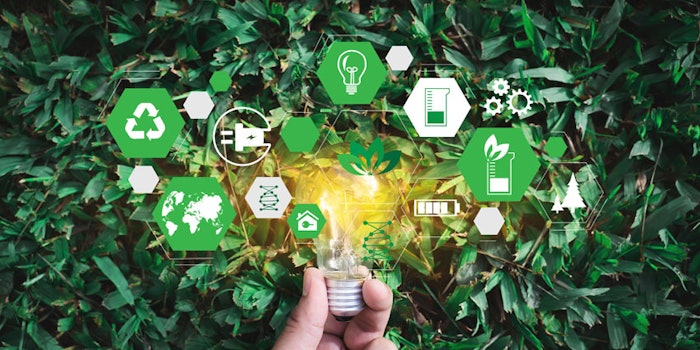 IFF has announced it has achieved its 2020 sustainability goals that were set at the launch of the company's sustainability program in 2010.
Related: IFF Reports Q1 Sales Results
During that time, IFF met and surpassed its original intensity-based targets for three environmental goals, resulting in a reduction in its greenhouse gas (GHG) emissions, water withdrawal and hazardous waste generation per metric ton of production by 42.6%, 67.1% and 41% below 2010 levels, respectively.
IFF has also achieved its 2020 goal to have 100% of the palm oil used in its products be certified according to the Roundtable on Sustainable Palm Oil (RSPO) Mass Balance Supply Chain Model.
In addition to highlighting progress against IFF's 2020 environmental goals, the latest Sustainability Report also covers the company's achievements throughout the business in leveraging sustainable practices within its global footprint.
Andreas Fibig, IFF chairman and CEO, said, "Although 2020 was a year unlike any we could have predicted, I am proud to say that IFF rose to the challenges we faced and remained steadfast in our commitments to people and planet–further strengthening our sustainability leadership position. As pleased as we are with our results, the solemnity of the urgent challenges that remain–from the climate emergency and nature loss to mounting inequality–compels us to do more, to do better. As we work toward a better world with the continued support of our employees, customers, suppliers and other partners, we look forward to building on our successes in 2020 and achieving even more ambitious environmental, social and governance (ESG) targets in the future."
Kip Cleverley, VP global sustainability and EHS, said, "Since we began our sustainability program at IFF ten years ago, we have made broad-based improvements, achieved eco-efficiency goals and accelerated the sophistication of our data and disclosures–achievements only made possible by the passion and dedication of our employees and green teams around the world. But this journey is not one we could have walked alone. We appreciate the partnership of our allies and stakeholders across IFF's value chain who have joined us in this work, building the strong foundation that will now carry us forward as a new company to contribute even more to the solutions that will be required for a better world."
Want to know everything going on in flavor & fragrance? Sign up for P&F+'s newsletter. You can also follow along on Instagram and LinkedIn.