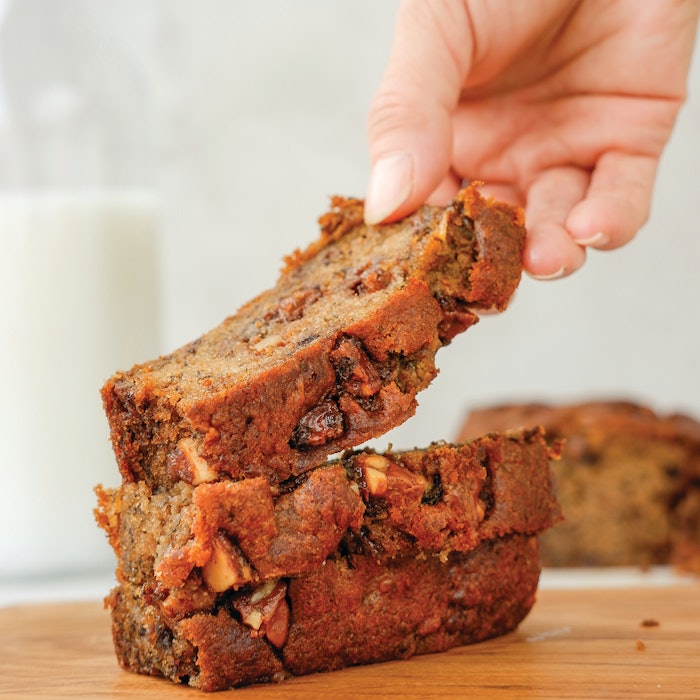 Organoleptic Evaluation Panelists

Bill Aslanides, Senior Flavorist, Synergy Flavors, Inc.
Deborah Barber, Senior Flavorist, FONA
Nicole Hernandez, R&D Manager and Senior Flavorist, FlavorChem
Christina Hook, Flavorist, Bell Flavors and Fragrances
Judith Michalski, Senior Flavorist, abelei flavors
Andrew Petrou, Flavorist, Savory, Bell Flavors and Fragrances
cis-3-Hexenyl 2-methyl butyrate, Natural
Source: Avant Organics
FEMA#: 3497, CAS #: 53398-85-9
Naturally occurring in: Apricot, guava, plum, spearmint, tea.
Odor 1%: Fresh, green, light, fruity, juicy, sweet, slightly dry and fatty, melon and skin notes.
Taste @ 1 ppm: Mild, green, stemmy, crisp.
Taste @ 3 ppm: Green, fruity, slightly waxy, juicy pear, apple skin, peachy, melon, green and fragrant.
Possible applications: This would fit very nicely in all the stone fruits as the sweet juicy notes had the panel reflecting about peach and nectarine. Other fruits mentioned included apple, pear, pineapple watermelon, honeydew, green grape, kiwi, banana (green), strawberry and maybe orange. Other thoughts the panel had included both rhubarb and avocado.
➤ Avant Organics: https://www.crestoperations.com/avant-organics
Pistachio kiiNote
Source: Omega/Robertet
FEMA#: N/A, CAS#: N/A Odor @ neat: Sweet, roasted, nutty, aldehydic, green, brown, bready, toasted, sunflower seed, dried nut skin, fatty, tea leaves.
Taste @ 0.25%: Dry, hay-like, aldehydic, brown, toasted, nutty, grain, cereal, seedy, fatty, oily, creamy, beany.
Taste @ 0.5%: Brown, nutty, toasted, graham cracker, praline, green nut, oily, cereal, earthy.
Possible applications: This allergen free pistachio would work in a plethora of profiles. It has cereal and bready notes that lend generic brown toasted character and yet also has an earthiness that would work in legume profiles and creamed corn. The panel also thought of sesame, graham and its wonderful partner…cheesecake or other baked items like banana bread. It might give an interesting twist to chocolate or cocoa.
➤ Robertet: https://www.robertet.com/
For the entire Flavor Materials Report, visit Perfumer & Flavorist+'s September 2023 issue.