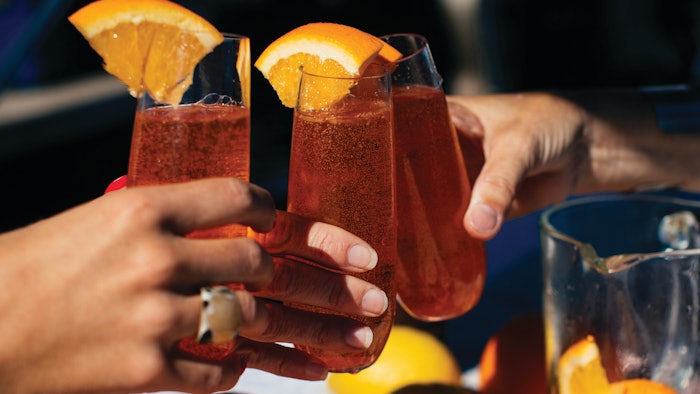 Accounting for nearly 30% of new product launches, citrus flavors continue to dominate across food and beverage categories, including alcoholic beverages, energy drinks, as well as baked goods, confectionery and culinary creations. Orange, lemon and lime are among the world's most recognizable flavors, and that means stakes are high to produce impactful, true-to-fruit flavor profiles. Flavorists can help product developers achieve these goals. With access to flavors based on the right technology and raw material supply, brands can deliver on the broad appeal of citrus varietals in distinct and exciting ways.
Coupling Fun Flavors and Formats
Beverages are a leading category for taste innovation, as citrus is a refreshing and flavorful pairing for alcoholic beverages, still and sparkling flavored waters, hydration beverages and energy drinks. Typically, the alcohol segment is a trailblazer in taste innovation, and hard seltzers are bursting with the latest flavor trends. Botanicals with citrus is a big one, such as Thai basil with Sicilian lemon and ginger, or pineapple, yuzu and jalapeño.
For the full article, please check out the Perfumer & Flavorist+ December 2022 issue, titled "Citrus: A Joyful Burst of Sensory Cues."