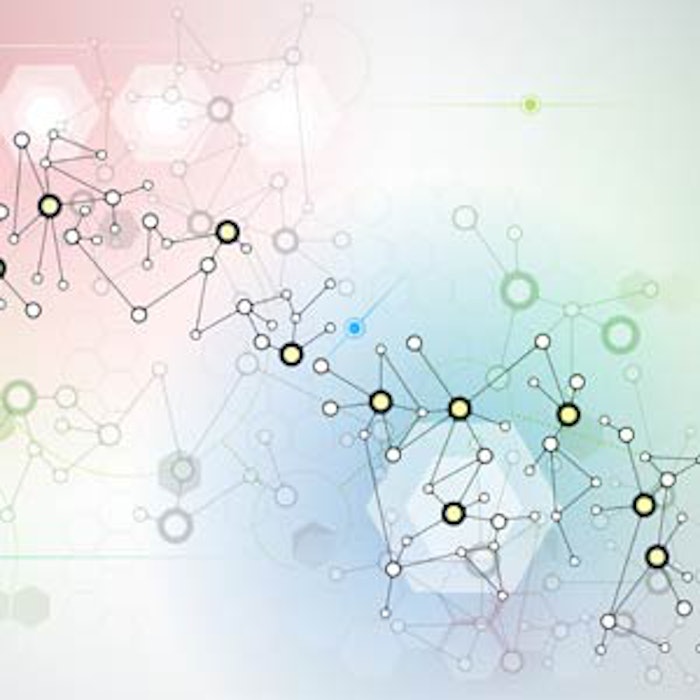 Comax Flavors has launched natural Comax product V (100% natural vanillin ex clove) (FEMA# 3107, CAS# 121-33-5) and VANI-MAX (100% natural vanillin ex ferulic acid) (FEMA# 3107, CAS: 121-33-5), the latter ingredient being natural according to EU and The Alcohol and Tobacco Tax and Trade Bureau. Both products feature a sweet, creamy vanilla aroma and are available in crystals or powder. Both ingredients can be applied to a variety of applications such as dairy, bakery, confections and alcoholic and non-alcoholic beverages.
Sigma Aldrich offers Methyl anthranilate, natural, ≥99%, FG (FEMA# 2682, CAS# 134-20-3), which is natural, kosher and halal. At 5 ppm to 10 ppm, the taste characteristics are musty, fruity, grape with winey and powdery nuances and undertones of mandarin and tangerine. The odor characteristics are at 1.0% EtOH with a sweet musty, fruity grape, winey, with mandarin, petitigrain and tangerine depth. This ingredient is responsible for many Concord grape beverage and candy flavors. It also finds use in enhancing tangerine and mandarin flavors and its winey nuances find application in blueberry flavors.
The company also offers 2-Methylbutyraldehyde, natural, 98% (FEMA# 2691 CAS# 96-17-3). At 100 ppm, the taste characteristics are musty, furfural and rummy with nutty and cereal notes, in addition to caramel and fruity undertones. The odor characteristics are musty, chocolate, nutty, furfural and isovaleraldehyde-like with malty and fermented nuances. This ingredient is found useful in mixed berry, caramel, coffee, malt, papaya, tropical, wine and bread.
Firmenich introduces Iralia, a blend of methyl ionone isomers. This ingredient displays fine floral, orris, powdery and violet notes, which suits raspberry and red fruit flavors. It is also applicable in tea and others fruit flavors. The recommended dosage in the final application is 0.005 ppm to 5 ppm.
The company also offers aldehyde MNA, which is naturally found in kumquat, offering a balanced profile of citrus with aldehydic, peely and fatty notes. At a recommended dosage in final application of .001 ppm through 3 ppm, the ingredient also strengthens lasting effects for fruit and nut flavors.
Natural Advantage has launched U.S., E.U. and worldwide kosher, non-GMO chiral delta-Decalactone, (FEMA # 2361, CAS# 705-86-2). Chiral delta-Decalactone occurs in apricots, blue cheese, butter, coconut, mango and peaches. It exhibits a sweet, creamy flavor with buttery and peach nuances. At use levels of 0.5 ppm to 10 ppm, this ingredient is used in cream, milk, cheese and fruit flavors such as peach, raspberry and strawberry.
This company also introduced U.S., E.U. and worldwide kosher, non-GMO chiral delta-Dodecalactone (FEMA# 2401, CAS# 713-95-1). This ingredient occurs naturally in fruit, cheddar cheese, milk, coconut and cooked beef. It has a fruity, peachy, creamy flavor with butter and nut nuances. With use levels of 0.005 ppm to 10 ppm in consumer products, the ingredient is used in butter, cheese, milk, peach, apricot, coconut and nut flavors.
Mamta Polycoats offers triethyl citrate (FEMA# 3083, CAS#77-93-0), used as an odorless solvent, diluent and fixative by perfumers. This permitted food additive (E-1505) can be used as a carrier for flavors, stabilizer of foams and as a processing aid. It also has active ingredient properties as a skin-care and deodorizing component.
Essential Oils of Tasmania has introduced Boronia megastigma (FEMA# 2167, CAS # 91771-36-7 / 8053-33-6). This absolute is extracted from the open flowers of the Australian native, Boronia megastigma and has a rich, flowery aroma, initially combining the natural green freshness of cassis, with the character of ripening hay. It develops the exotic fruit undertones of yellow freesias with a somewhat woody dry-out. It is a flavor and fragrance material, which finds exceptional use in fine fragrance, beauty care and beverage and food applications.
Another ingredient this company offers is Pepper Extract (FEMA# 4755, CAS# 183815-52-3), scientifically known as Tasmannia lanceolata. Traditionally used as a spice, Tasmannia lanceolata is sourced from the Tasmanian mountain pepper bush, an abundant natural resource, and contains high levels of the pungent compound, polygodial. The product is extracted from the plant leaves and CO2-refined to a standardized level of 20% polygodial. The aroma exhibits exotic spicy top notes with a hint of cinnamon and a peppery background. Research has shown the active component is responsible for many useful enhancements in flavor, oral care, fragrance, confectionary, therapeutic goods and food and beverages. Properties of polygodial include enhancement effects to peppermint—increasing flavor impact and longevity—to synergistic activity with anethol as an anti-microbial where it has been shown to reduce the effects of Candida yeasts.