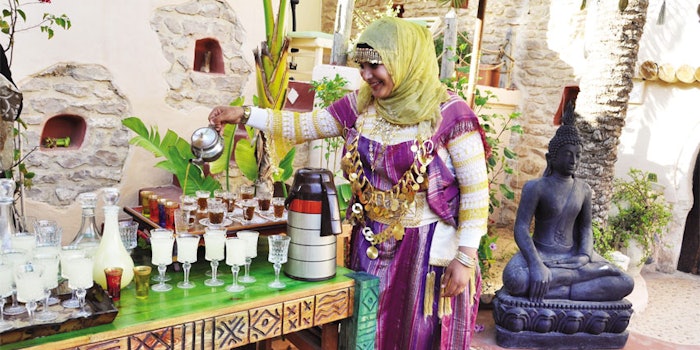 Indeed, cyberspace brings the world together, melting political and geographical boundaries in a virtual wonderland. Just a click of the mouse can take you to any corner of the globe, no visa or passport required. From ski jumps in Australia's Mount Buller to the forbidding Irish Atlantic coast, it all comes alive on your device.
But there is another space in your household that preserves the soul of many diverse cultures. It offers a journey through diverse lands, from the Saharan horizon to a stroll down old Baghdad, to the kaleidoscopes of color and culture in a traditional Indian marketplace. It's all within arm's reach, all from your kitchen.
Even more diverse than alcohol, humanity's magic potion, is tea. Friendships, relationships, peace between warring armies, marriages and moments of epiphany for creative geniuses have all happened over tea. It has been the medium of hospitality, warmth and affection across cultures for centuries.
Apart from its deeply comforting pick-me-up qualities and health benefits, it is believed that a cup of tea preserves the spirit and blueprint of its culture, quite like human DNA in a vial. Just a sip of it unveils the history, geography, topography, climate, collective thought process and ethos of the land and its people. It preserves the flavor, energy and experience of each land in its most original and untainted avatar.
For the full article, please check out the Perfumer & Flavorist+ May 2021 issue.