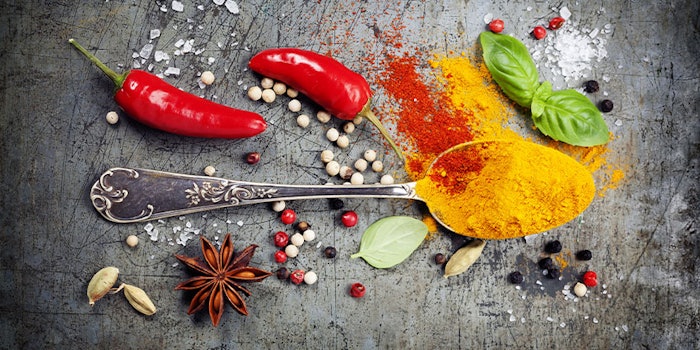 The primary challenge that product developers face is change. Changing ingredient requirements, changing labeling requirements and changes to what tastes consumers seek out, which is most important. All of these changes will push developers to look to extracts as a way to meet all of these needs.
Charlemagne described herbs as "the friends of physicians and the praise of cooks." Most of the herbs he suggested farmers plant were to either preserve food or season already preserved foods. While many parts of society are different than they were in the time of Charlemagne (742-814 A.D.), many of those same spices inspire taste and creativity among chefs and product developers today.
Consumers expect the food they consume to be more than just fuel to get them through the day; food has become a way to experience a new culture or relive a fond memory. Because of this, they have dramatically increased their consumption of spices over the past 60 years, annually consuming from 1.2 lb per capita in 1966 to 3.7 lb in 2015, according to a USDA reporta.
For the full article, please check out Perfumer & Flavorist's November 2020 issue.

Footnotes:
awww.ers.usda.gov/webdocs/DataFiles/50472/ctcsp.xls?v=687