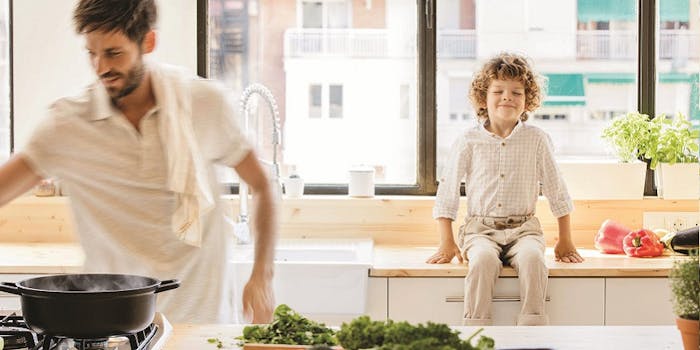 Givaudan
Geneva, Switzerland
2017 sales: CHF 5,051 million/$5,132.8 million
Estimated market share: 19.5%
Gilles Andrier, CEO, Givaudan
Addressing the demand for natural and healthy products, Givaudan has made several key acquisitions and investments in 2017 in response to this global shift. At the start of the year, the company acquired natural and organic flavor provider Activ International. Following this acquisition, Givaudan acquired natural dairy provider Vika B.V. in early September and finalized its acquisition of Centroflora Group's nutrition division (Centroflora Nutra) in May 2018.
Increase in high growth markets also led the company to invest in this area. In May 2017, Givaudan laid the foundation for a new fragrance encapsulation center in Singapore, which includes a development lab, manufacturing technology, offices and a warehouse. Additionally, the company unveiled its Mexico City center in October 2017, which provides technical and marketing support for the region. To further provide simple and efficient business and employee solutions, the company enlarged its Givaudan Business Centers in Hungary and Argentina, and opened a new GBS center in Malaysia in December 2017.
These moves and investments are reflected positively in the company's growth, reaffirming its 2020 goals and its position on the leaderboard. According to the company's annual report, sales reached CHF 5,051 million with sales increasing by 4.9% on a like-for-like basis compared to the previous year. Per segments, the flavor division sales reached CHF 2,708 million, and increase of 5.3%. The fragrance division saw sales of CHF 2,343 million, a 4.5% increase. The flavor division saw strong growth in dairy, snacks and beverages, while health and wellness saw growth in high single digits. Fragrance growth was largely attributed to fine fragrance growth in the Middle East and Latin America.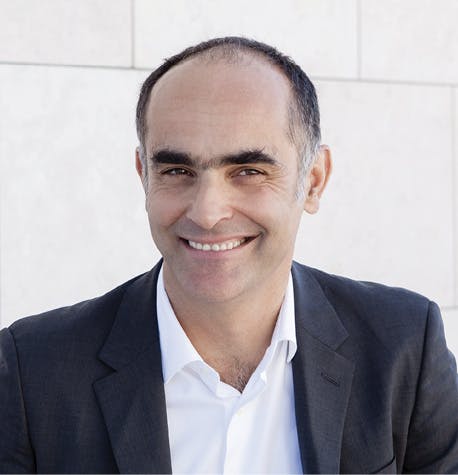 Gilles Andrier
CEO, Givaudan
Reasons to Celebrate
Maintaining its leadership in the flavor and fragrance industry with about 25% of the market share and delivering a strong set of results in 2017 is cause enough for celebration at Givaudan, but this year the Swiss-based company has even more reasons to be cheerful.
The company is marking its 250th anniversary during 2018, being able to trace its roots back to Grasse in 1768 and perfumery dynasties such as Roure and Chiris. And in neat but coincidental symmetry, in June this year it acquired Expressions Parfumées, a French fragrance creation house based in – you guessed it – Grasse.
The addition of Expressions Parfumées fits well with the company's 2020 ambition of creating further value through profitable, responsible growth. It's an ambition built on the strategic pillars of growing with customers, delivering with excellence, and partnering for shared success. Ambitious financial targets, also part of the strategy, aim to outpace the market with 4-5% sales growth and a free cash flow of 12-17% of sales, both measured as an average over the five-year period of the strategy cycle.
Strong Momentum
Givaudan's performance makes those targets seem achievable, with its two business divisions, flavor and fragrance, currently contributing about equally to Group sales (flavors 54%, fragrances 46%).
Last year, the second year of the 2020 strategy, ended with strong business momentum – it was the first time the company reached sales of over five billion Swiss francs – and a good start was made to this year with first quarter sales of CHF 1,308 million, up 5% on a like-for-like basis compared to the same period in 2017.
For CEO Gilles Andrier, sticking to the strategy has been central to the company's success – and will continue to be crucial. "Our focus will remain on continuing to deliver our 2020 strategy, adapting our course in response to a shifting market environment and keeping our customers at the heart of what we do," says Andrier.
Market Environment: Investments and Acquisitions
The market environment he refers to saw a welcome improvement in the second half of last year, but overall the market conditions remain challenging, he says.
"There is particular pressure from our customers serving markets with fast and ever-changing consumer desires. The pace of change shows no signs of slowing, and it is our ability to adapt and embrace change that allowed us to navigate these challenges and find new opportunities."
In seeking to support customer growth, Givaudan has accelerated its local and regional customer strategy, built capabilities with naturals with more integrated solutions, and invested in further expansion, particularly in high growth markets.
The main investments by the company recently include a new fragrance production hub in Changzhou, China, foundations for which were laid late last year, a new creative center in Mexico City, a new fragrance encapsulation center in Singapore.
Givaudan says it seeks to identify companies that strengthen or complement its existing capabilities with naturals and allow it to provide more solutions for customers. In 2017, it acquired Activ International and Vika B.V., and this year completed the purchase of the nutrition division of Centroflora Group.
 "All this supports our commitment to provide customers with a broader range of flavor and taste solutions that match consumer demands for clean label, organic and natural ingredients," says Andrier, adding that the acquisition of Expressions Parfumées will bring a strong portfolio of local customers.
Partnering for Success
For Givaudan, being a partner of choice with its customers is a strategic ambition, and the measure of this is the value created with customers through sustainable, responsible growth. "Driving this growth is our collaborations with innovators, suppliers, employees and the communities in which we operate," says Andrier.
Creating value through innovation is the aim of one such collaboration. Last year the company launched MISTA, a program that focuses on delivering services to start-ups mainly in the Bay Area of San Francisco and which expands Givaudan's new product development business model.
Innovation in Biotechnology and Naturals
Naturals and biotechnology are an innovation focus for the future, and partnerships are essential. Givaudan is seeking to strengthen its external collaborations to identify new opportunities and innovative solutions.
"New business and engagement models will be explored with our partners, so we can bring innovation faster to market, and digitalization will provide many new opportunities to change the way we do business," he says.
Sustainability: A Sense of Tomorrow
A comprehensive approach to sustainable procurement activities has been put in place to support the company's strategic pillar of partnering for shared success. Called Sourcing for Shared Value, it strengthens the long-term commitment to sustainable procurement practices in the areas of responsible sourcing, sourcing at origin, and communities at source. 
"Sourcing for Shared Value reinforces our contribution to preserving the environment, stimulating the well-being of communities from which we source, and safeguarding resources for the long term," says Andrier.
While the demand for more sustainable products affects the F&F industry generally, at Givaudan it has included consolidating efforts in the areas of sourcing, innovation and the environment, all under the umbrella framework of a new initiative it calls "A Sense of Tomorrow."
The company says that by building sustainable practices into the way it sources materials, develops products and reduces its environmental footprint, it will be better able to meet customers' needs while anticipating the wider challenges for the industry, environment and society.
Givaudan Business Solutions
The implementation of Givaudan Business Solutions (GBS), our platform leveraging digitalization, innovation and process simplification to offer a greater experience to our customers, is ongoing. Our offices in Budapest and Buenos Aires are growing to accompany the expansion of activities and in late 2017 we opened a new center in Kuala Lumpur to support our activities in APAC.
This new organizational unit is a platform to improve internal efficiencies, leverage best practices from across the company and increase agility to better deliver to customers. "GBS is the foundation of our strategic pillar of delivering with excellence to further improve operational efficiency," says Andrier. "We have designed integrated supply chain, finance, controlling, procurement, master data, continuous improvement, IT and environment and health."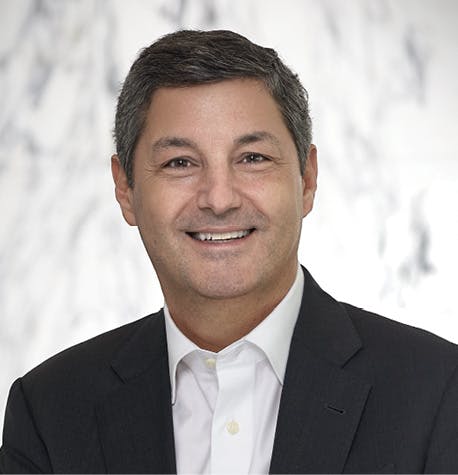 Louie D'Amico
President, Flavor Division
Going Forward
There has been plenty of activity in the flavor division recently, not least in having a new president to take the business forward. Previously head of flavors Americas for Givaudan, Louie D'Amico became president of the division in April this year, succeeding Mauricio Graber.
D'Amico cites naturals, demand for which continues from consumers, as a particular focus for the business and a key driver of purchasing decisions. "We have responded to this trend by expanding our extensive naturals portfolio through strategic acquisitions over the last few years, namely Spicetec, Activ International, Vika and Centroflora's nutrition division," he says.
Naturex
A further, more recent move to strengthen capabilities in natural flavor solutions is the agreement to acquire 40.6% of the shares of Naturex, a publicly listed company based in France and a leader in plant extraction and the development of natural ingredients and solutions for the food, health and beauty sectors. The sale is subject to appropriate regulatory approvals. Givaudan says it also plans to launch a mandatory cash tender offer for all remaining outstanding shares of Naturex, which operates from 16 production sites around the world and employs 1,700 people.
"Consumers around the world are increasingly demanding more natural and organic products from food and beverage companies. Naturex will be extremely complementary to our recent acquisitions," says D'Amico. "Once the acquisition of Naturex is completed, our combined capabilities will create clear market leadership for us in natural extracts and ingredients. Combining these new capabilities with our existing procurement strength and our knowledge and expertise in natural flavors will position us as our customers' first choice for natural solutions."
Innovating Through Sustainability
The flavor division is looking to innovation and partnerships to meet demands arising from the increased awareness among consumers around the world of the scarcity of resources and the need to protect the natural environment.
"We continue to work to reduce the environmental impact of our activities and create innovative new products that bring social benefit. To reflect this and our growth ambitions in naturals, we are focusing many of our own innovation programs in the areas of naturals and biotechnology, which include techniques such as biocatalysis and green chemistry," says D'Amico.
"Through ongoing connections and partnerships with a range of innovation initiatives, we aim to strengthen our external collaborations to identify new opportunities and innovative solutions. We are also exploring new businesses and engagement models with our partners, such as accelerators and incubators to bring innovation faster to market."
"As part of these efforts, we have started MISTA, a new business model based in San Francisco that focuses on delivering services to emerging start-ups in the food and beverage industry and which expands our own internal new product development approach. I'm excited about this new approach we are taking to address the early innovators who are disrupting and pushing the boundaries of the food market," he says.
Digitalization
For flavors, digitalization also holds exciting opportunities in being able to offer differentiated services to its customers and partners. "The internet of things, big data, social media and predictive analytics are changing the way we do business," he says.
"An example of this is the launch this year of an interactive digital platform, as part of the latest enhancements to our industry-leading FlavourVisiona trends program. This platform allows consumer trends to be tracked in real time through a global network of cultural researchers who capture and share great market examples or emerging trends anywhere, anytime, providing regular local updates from 140 cities."
Securing Supply
From natural disasters to crop diseases, ensuring a secure supply of materials for the flavors business and its customers comes down to identifying and controlling risk.
"Risk management is an integral part of our business and we have robust structures and processes in place to ensure this happens effectively. In 2017 we undertook an in-depth review to re-evaluate the company's risks and focus on further response actions. One of the major areas identified was disruption of supply chains and suppliers and the resulting price volatility," says D'Amico.
In response to this, the procurement function monitors and manages supply chain risks arising from raw material issues. Supply and price volatility are monitored using a cross-functional risk management process which is integrated with global supply chain management, enabling the mitigation of raw materials sourcing risks.
A Balancing Act
As we embarked on our 2020 strategy a couple of years ago, our goal was to expand our capabilities in naturals to further strengthen our position and our offering.
The coming years and decades are sure to be exciting and dynamic with advancements in many areas of technology and innovation. This will be critical as the global population grows towards the 10 billion mark. The demand for resources and raw materials will be ever-more strained. Key to our success will be a fine balancing act – providing healthy natural food solutions in a careful, sustainable way.
Through our industry leading sustainability program - A Sense of Tomorrow – we have established current practices and processes, as well as future goals, to ensure the aspirations we have for our naturals offering become reality, providing great taste, delight, and healthfulness to consumers around the world.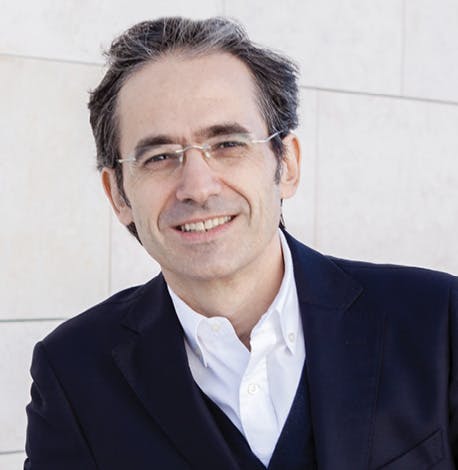 Maurizio Volpi
President, Fragrance Division
Fundamental Capabilities
The fundamental capabilities of the fragrance division lie in the strengths of its creativity and ingredients, according to its president, Maurizio Volpi. "Our creative capabilities come from an incredible talent of our perfumery team, including a pipeline of talent we have through our perfumery schools in Paris and Singapore," he says.
This emphasis on training and developing its own perfumers differs from the approach of others in the industry. "We tend to foster our own rather than buy in talent, and we find this creates a group who we believe are more loyal and who have a strong sense of belonging," says Volpi.
Ingredients are a traditional strength of the company, and with increasing regulations, this is an opportunity for Givaudan to find new alternatives, as the launch of Mahonialb and Nymphealc demonstrates. At the same time the company is turning to biotechnologies across the range of its perfumery and cosmetics ingredients that meet customer needs and are more environmentally friendly.
BisaboLife
Biotechnology is an increasing source of these sorts of sustainable and natural ingredients for Givaudan, and the launch last year of BisaboLifed was a milestone in meeting demands from consumers who are increasingly integrating health and well-being into their daily lives and are aware of sustainability concerns.
BisaboLife is fully bio-sourced and takes care of sensitive skin and scalp by fortifying and soothing the skin while restoring its comfort. "And for our customers, BisaboLife is an innovative solution that allows to replace ingredients from unsustainable sources," he says.
Investing in China
Givaudan fragrances is currently making its largest-ever investment in China with a new fragrance production hub in Changzhou, underlining its commitment to continue investing in high growth markets.
Foundations for the facility were laid in late 2017 and production is expected to start in 2020. With a total investment of about CHF 120 million, the new hub will cover all the main product forms such as fragrances, oral care flavors, and encapsulation in the same location.
Expressions Parfumées
Volpi is particularly pleased with the acquisition of Expressions Parfumées, mentioned at the beginning of this article. "It is an agile company created in 1982 by perfumers with a strong creative approach that takes care of smaller and regional customers – a sector that is growing fast. And it is remarkable that Expressions Parfumées is based in Grasse. It's as if we are coming back," he says.
Encapsulates
Givaudan's success in encapsulates will be strengthened even further at the end of this year when the company expects to start operations at its third caps factory, in Singapore (the others are in Europe and Latin America). "We will be the only company with three of these types of factories. We decided to put one in Asia because of the growth there and it will soon be the biggest market for our caps products."
Sourcing Sustainable Patchouli
Naturals are a current industry focus and certainly an area of activity for Givaudan and its sourcing of sustainable raw materials. Adding to its various initiatives around the world, this year the company announced a strengthening of its commitment to sustainable patchouli production in Indonesia as part of its strategy of Sourcing for Shared Value.
Through a multi-year project funded by the Givaudan Foundation and in cooperation with the international NGO Swisscontact, the company is boosting its sustainable patchouli oil sourcing and improving conditions for smallholder producers in its collection network on the island of Sulawesi, where it has had such a network since 2013.
Vetivyne
Volpi is enthusiastic about a newly announced innovation he says is not only a first in the industry but helps answer consumers' need for more inspiring and eco-friendly products. Announced at In-Cosmetics in Amsterdam in April, Vetivynee combines the world of fragrances and cosmetics for an active ingredient that has anti-ageing benefits and long-lasting properties. The new ingredient is fully natural, concentrated, odor-free and offers clinically proven skin benefits, but the really clever thing is that it is derived from a by-product of vetiver, an iconic staple ingredient in the industry.
"This is fantastic, and we are very proud because it represents a sustainable process. Vetiver is from Haiti, so we are also further investing in what is a poor country to improve living conditions."
Delight Collection Launches
Another first this year was claimed when Givaudan fine fragrance perfumers, in collaboration with the company's flavorists, launched the Delight collection, accords that have been influenced by body language research to understand the pleasure felt by consumers. It's not the first time that perfumers and flavorists have combined their talents to explore new frontiers, but the difference this time is that non-verbal research was used.
"By testing with facial expressions, we are closer to predicting real consumer engagement. Perfume is there to create an emotion, but it is difficult sometimes to capture an emotion with a questionnaire. An intuitive facial expression can be better."
Path Ahead
"We are on a path that was set a few years ago. For us there will be a continued focus on the sustainable sourcing of raw materials while at the same time we need to cope with society's need for nutrition. Biotechnology will be the source of more sustainable approaches and is a direction for the future. The fragrance industry must continue to be able to offer emotions to consumers, but these offerings need to be sustainable," says Volpi.
Increased digitalization in the fragrance division will be a feature of its future. "We have a group working on digital futures and so more can certainly be expected in this area from us."