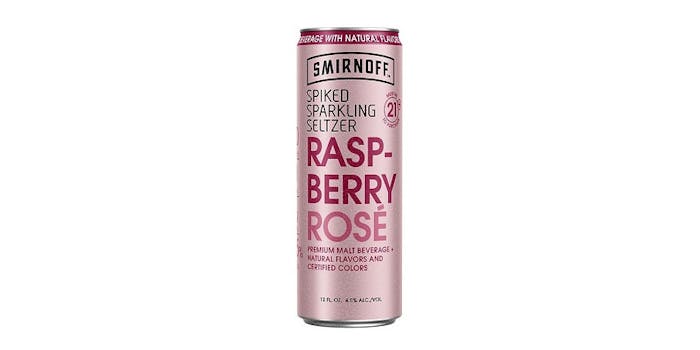 In line with the growing rosé trend, Smirnoff has released a raspberry rosé flavor for its spiked sparkling water beverage.  
The new flavor of seltzer will feature a malt beverage taste, along with a blend of raspberry and rosé flavors. Additionally, the beverage contains zero sugars, no artificial sweeteners and is 90 calories per 12 oz. The malt beverage also comes in berry lemonade, cranberry lime and watermelon flavors.
"America's love affair with rosé is still going strong so our raspberry rosé is a natural addition to our hard seltzer portfolio," said Krista Kiisk, brand director of flavored malt beverages. "Whether you're someone who enjoys a crisp cocktail with dinner or you're looking for the perfect summer drink, at 90 calories and 1 carb the marriage of raspberry rosé flavor with the refreshing taste of spiked seltzer is guaranteed to be a crowd pleaser."