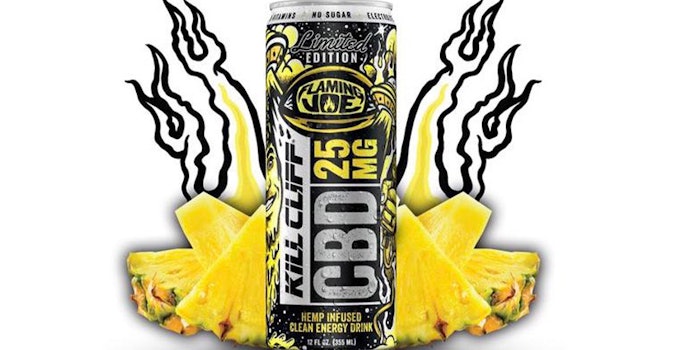 Kill Cliff has released a Flaming Joe flavored energy drink, a collaboration with Joe Rogan.
Related: Waffle House Releases Bacon Flavored Beer
The Flaming Joe is a spicy pineapple flavor with 25 mg of CBD per can. It contains B vitamins, electrolytes and zero sugar. 
The flavor is available in a 12 pack of 12 fl oz cans, for $69.