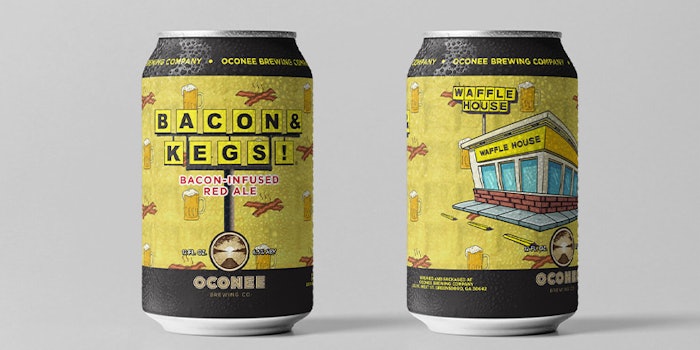 Georgia's Oconee Brewing has collaborated with Waffle House to release the Bacon and Kegs red ale, available December 18, 2020 at Oconee. 
Related: Duclaw Brewing Co. Releases Holiday Stout
The scent of bacon stands out from the typical medium hop aroma of a red ale. The malty sweetness of the base beer blends with the salty, savory, and smokey bacon extract.
The beer has a 6.5% ABV and will be available in six packs and draft. 
The cans were designed by a fellow Greensboro, Georgia, small business, Brock Company Creative.