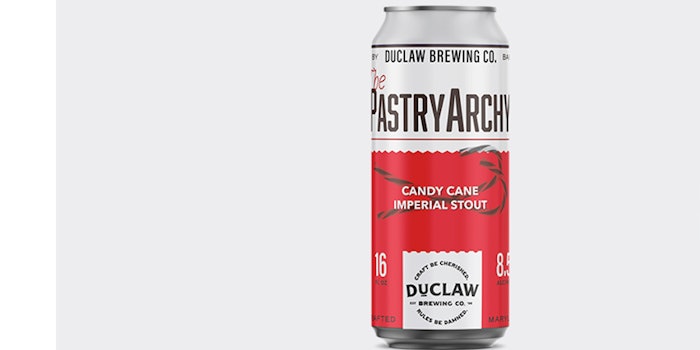 DuClaw, a Baltimore-based brewery, has released its holiday flavor: Candy Cane Imperial Stout.
Related: Smirnoff Spicy Tamarind to Expand Across the United States
The drink is a dark imperial Irish stout made with Tahitian vanilla bean, mint and lactose. 
It contains notes of peppermint, malts and deep chocolate, and it's of the Golding variety. 
The stout is has an ABV of 8.5 and is available in 19 states.