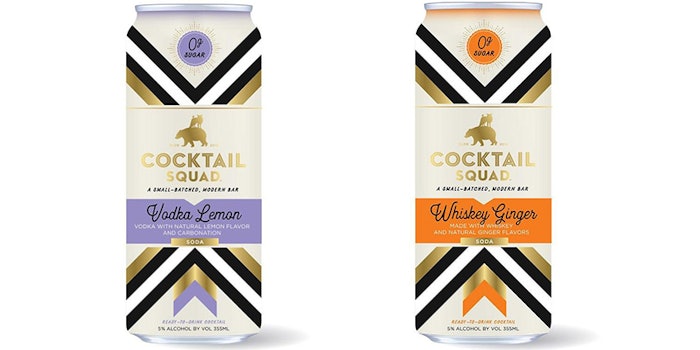 Cocktail Squad, a Boulder-based cocktail company, has launched a new line of zero sugar cocktails called Classy Casuals.
Related: Reign Launches New Flavor Energy Drink
The first two drinks to be released are:
Whiskey Ginger Soda: handmade bourbon whiskey, natural ginger flavor and soda.
Vodka Lemon Soda: handmade premium vodka, natural lemon flavor and soda.
All drinks from the Classy Casuals lines will contain zero sugar, zero carbohydrates, no artificial sugar and 90 calories. The Classy Casuals come in 12 ounce, 5% ABV bottles for $3.49 or $13.99 for a four-pack.