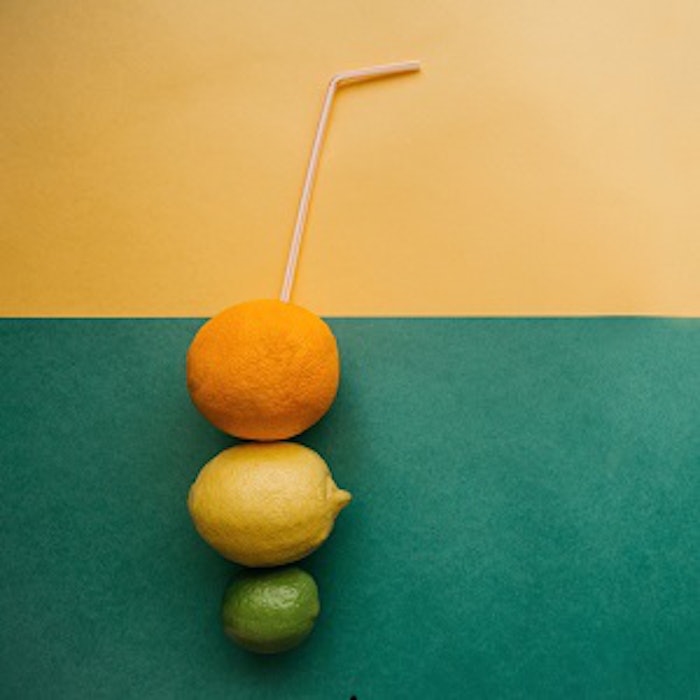 A 2015 flavor trend report produced by flavored syrup brand Monin highlights two key drivers that continue to reshape citrus. The report noted that consumers are seeking true-to-nature flavors that offer a perceived healthiness and authenticity. At the same time, they prefer citrus flavor profiles that have a unique character, such as Meyer lemon or kaffir lime. These trends are driving innovations in the flavor space at a time when orange juice consumption has hit an 18-year low point, according to figures from Euromonitor. A Bloomberg news report recently explained, "Sales of bottled water topped all juices for the first time in 2007. The waning appeal of orange juice has limited the impact of a 55% production decline since 2004 in Florida, the biggest U.S. citrus grower." This decline is due in part to economic and climatic conditions, but also to the serious threat of citrus greening, or huonglongbing. This month, P&F takes a look at global citrus production and explores the customer- and consumer-driven innovation that is reshaping citrus.
Orange Production
Global production of orange rose 2% in 2013–2014, totaling 50.7 million metric tons, according to the U.S. Department of Agriculture (USDA) (
F-1
). Declines of 16% in Florida production, which has been impacted by a number of factors, including greening, are offset by increased production in Brazil and China. Approximately 95% of Florida's oranges are used in juice processing, as well as essential oil production. The USDA's 2014–2015 forecast for all Florida orange production has dropped to 103.0 million boxes (as of press time); the totals comprised 48.0 million boxes of the non-Valencia oranges and 55.0 million boxes of Valencia oranges.
Brazil's production grew 6% in 2013–2014, according to the USDA, driven by higher yields and "favorable weather." About two-thirds of the fruit are used for processing. Other production areas include China (7 million metric tons for processing in 2012–2013); the European Union (6.1 million tons in total for 2013–2014, up 3%), which is sending more of its oranges to the processing industry; South Africa (1.6 million tons in total for 2013–2014, up 3%), which trades its fruit with the European Union and Russia; and Morocco (1 million tons in total for 2013–2014, up 25%), which devotes 85% of its fruit for fresh consumption.