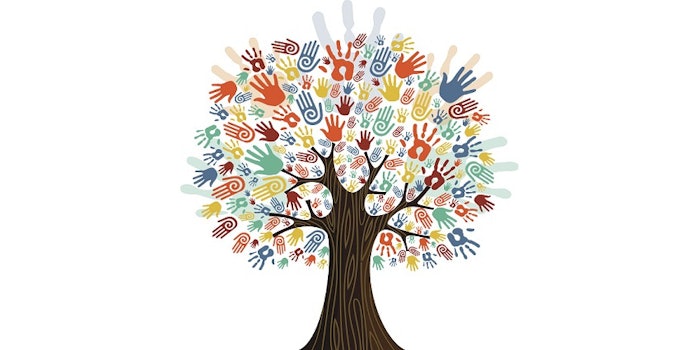 The F&F industry has moved beyond traditional business, establishing stakes in alternative proteins, artificial intelligence, nutrition and renewables, among others. This year's leaderboard features perspectives from executives leading the top companies to grow beyond the traditional business model.
Over the last year, the flavor and fragrance industry has seen unprecedented growth in business and cultural change. This year's leaderboard takes a look at the industry's investments to further R&D and sales in plant-based ingredients, functional ingredients, meat substitutes and—though its legislation is in limbo—cannabis and CBD. Additionally, the industry's culture is evolving to address gender disparities and acknowledge the LGBTI community in order to strengthen equality standards and thus cultivate more voices to contemporize F&F. The industry's efforts to diversify portfolios and company culture are the touchstones for this year's leaderboard.
Sales are rising despite global uncertainties
It's difficult to give an approximate figure on the global F&F market's growth—but it's safe to say that sales are rising amidst stringent regulatory policies, tariff and trade restrictions and a continuous price and harvest volatility for natural raw materials, among others. Market data reports a range between $24-53 billion by 2025a,b. As we've acknowledged in past issues, the industry continues to be more segmented than ever, where F&F companies are targeting non-traditional F&F territories within food, health and beauty sectors. "In 2018 & so far in 2019 we have seen the most transformation in decades. Virtually all the major F&F players have been active in highly targeted acquisitions—IFF-Frutarom being the largest," commented John Leffingwell, Ph.D., president, Leffingwell & Associates. Among these acquisitions, Leffingwell cites the cosmetic ingredient sector as a sales expansion opportunity for natural fragrances. He added, "Whereas cosmetic ingredients are increasingly being added to the sales areas, so also consumer desires for natural products [are] no longer just for 'natural flavors,' but also [for] 'natural fragrances.'"
Trade restrictions paired with global political uncertainty are driving policy initiatives, which is exemplified by the Fragrance Creators Association May 2019 federal fly-in in Washington D.C. This year's Chinese and E.U. trade policies pose a significant adverse impact on diversifying essential oil sourcing and the livelihood of farmers around the world. Farah K. Ahmed, president and CEO of Fragrance Creators, testified against the United States Trade Representative, advising the Administration not to place trade or tariff restrictions on essential oils and concentrates of essential oils classified in HTS heading 3301. "Restrictions on these products will lead to higher costs for U.S. producers (many of which are small businesses), retailers, and every person in every community in the nation—all without any accompanying benefit to U.S. industry ... In addition, hundreds of thousands of American jobs are dependent on scented products, which require these essential oil inputs, and could be jeopardized," said Ahmed.
Pets, cannabis and technology
Most notably, Givaudan's acquisition of Naturex in September 2018 and Albert Vielle in May 2019, indicates the company's foray into becoming one of the international leaders in plant extraction for food, health and beauty. As one of the top three F&F companies in the world, Givaudan saw significant sales growth from Naturex's contributions in flavor and fragrance reaching a total of CHF 150 million.
Within the nutrition segment, Symrise's Diana division of food, pet food and probiotics saw a 7.9% CAGR to e165.9 million, in contrast to the Q1 2018 sales of e153.8 million. A recession-resistant category, the pet food segment showed double-digit growth driven by rising customer demand, price adjustments and a particularly strong performance in North America; similarly, the probiotics segment posted double-digit growth primarily from EAME regions.
Cannabis and CBD (the non-psychoactive ingredient found in hemp) are continuing to find its place in flavor and fragrance products. In January 2019, the United States Congress passed the Agriculture Improvement Act of 2018 (also known as the Hemp Farming Bill Act of 2018), removing hemp from the Controlled Substance Act, and legalizing its production for industrial use. The legal production and use of hemp opens up access for formulators to access and develop food and cosmetic products. The cannabis market is expected to reach $57 billion by 2027, and 40% of that growth will come from CBD according to the Hemp Gazettec. Due to the shifting regulatory landscape of hemp and marijuana-derived products, businesses are encouraged to exercise caution in promoting health claims; however, its presence in the wellness movement continues to boom.
Ingredient and technology platforms have also been a major area of innovation for the F&F leaders, particularly in naturals and plant-based solutions for food and fragranced products. The demand for plant-based ingredients continues to grow, with provenance, wellness and sustainability as the touchstones for current shifting consumer values; as well as biodiversity promotion to source from different proteins aside from animal sources. The alternative protein market is expected to reach $5.2 billion by 2025, with soy proteins leading growthd.
Artificial intelligence as a perfumery tool is another area of investment into companies' innovation strategies. Givaudan's scent-creation A.I. tool, Carto, was launched in Spring 2019. Perfumers interact with a touch screen to access Givaudan's odor value map, instead of a traditional spreadsheet, while the Carto tool produces a sample of the fragrance. "The system allows [perfumers] to bring together physicochemical science and technology to maximize the use of our palette of ingredients while making experimentation simpler and fun," said Maurizio Volpi, president of Givaudan's fragrance division."
In the fall of 2018, Symrise partnered up with IBM Research and its computational creativity technology to develop an internal AI system named Philyra to design new scents. The technology created two fragrances for Brazilian cosmetics company, O Boticario. "Artificial Intelligence is quite simply the next frontier of perfumery innovation and discovery. Watching it unfold, and helping to direct it, is a privilege and the most significant milestone in my career," said Symrise senior perfumer, Dave Apel.
Shifting company culture
Company cultures are also shifting corporate values to acknowledge employee diversity and inclusivity, while committing to equal pay. In the Spring of 2019, International Flavors and Fragrances (IFF) signed on to the United Nations Global LGBTI Standards of Conduct for Business (the Standards). The Standards address discrimination against lesbian, gay, bisexual, transsexual and intersex (LGBTI) individuals in the community, workplace and marketplace. IFF CEO, Andreas Fibig said, "By signing onto the Standards, we are purposefully championing equal and equitable rights for all on a global level, especially those who are traditionally the most vulnerable. Adopting these Standards will help our efforts in engaging with communities and partners that respect the rights of LGBTI communities as much as we do. We are extraordinarily proud to be part of this outreach."
In March of last year, Firmenich finalized its commitment towards becoming a 100% certified gender equality employer by planning on establishing equal pay a global standard across its operations. In 2015, the company was certified as an Equal Pay employer by the Swiss government. "Globally, our female colleagues represent 40% of our workforce and 36% of our senior management. By being certified as a 100% gender equality employer, we are reaching our next level of excellence, going far beyond equal pay, with clear benchmarks to measure our success transparently."
It's a long road towards cultural, technological, political and innovative change within F&F. Non-traditional ways of business and thinking are entering into the force fields to push F&F into a more collaborative, communicative, sustainable and innovative direction.
Editor's note:
In order to address the diversification of the F&F industry into other non-traditional F&F segments, the following list reports the financial results for the fiscal year-end ending in 2018 and the 12-month average exchange rate over respective fiscal periods.
Links to individual company's leaderboard