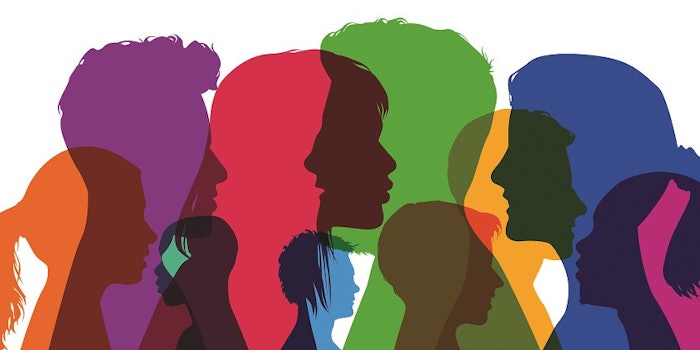 It's no coincidence that the more the F&F industry faces the public, the more initiative is placed on improving corporate culture and environmental awareness. We're seeing more programs and certifications in place by F&F companies to address corporate sustainability for employees, customers and the environment. As the platform for the flavor and fragrance industry, it's important for Perfumer & Flavorist to address our readers' concerns and ideas surrounding industry culture and innovation. One issue that couldn't be timelier is addressing the lack of women and diversity in leadership positions. While we receive submissions for articles and talks from all around the world, which in and of itself creates a diverse mix, we can always do more.
The F&F industry is unique in that it's self-regulated, creative, technologically advanced and positioned as an advocate and protector of nature's biodiversity and it's wonderful to see many F&F companies expanding their corporate culture. From start-ups to multi-nationals we are seeing companies in the industry embrace inclusivity, diversity and equal pay. The more diverse the workplace, the more authentically we can connect with our customers. And the more authentically we connect with our customers, the more our businesses can grow. It's a fruitful feedback loop – ending gender inequality in the workforce could boost productivity by 16%, according to stats from the World Economic Forum.
We're seeing more certifications and acknowledgements towards gender equality in F&F news. Most notably, Firmenich recently received the global EDGE certification for gender equality in the workplace. In the spring, Laure Moutet Manheimer was the first woman to receive the prestigious Eric Bruell Distinguished Service Award during the Fragrance Creators Association spring dinner. IFF is tackling discrimination against lesbian, gay, bisexual, transsexual and intersex (LGBTI) individuals by signing on to the United Nations Global LGBTI Standards of Conduct for Business. Organizations like the Women in Flavor and Fragrance Commerce (WFFC) offer incredible opportunities for members to grow professionally, as well as recognize women who have made significant contributions towards the modernization of the industry. Givaudan's We Lead program offers a forum for budding female professionals to receive professional development and advancement. Yet, it's 2019, and as an industry and as a society we still lack diversity in leadership positions. Once we stop having to acknowledge these milestones, we know we've made it because then equality will be the norm. What can we do to make sure we're providing the tools to create a broader platform to hold more dynamic voices in the industry?
And with all of this said, I'd like to hear from you on what we can do to include individuals from all backgrounds who are making differences and blazing trails in F&F. Tell us what your organization is doing. We want to hear from you.
If you have ideas or thoughts, please feel free to contact me directly: dataman@allured.com.
I hope you enjoy this issue.
With warmth from Brooklyn,

Deniz Ataman