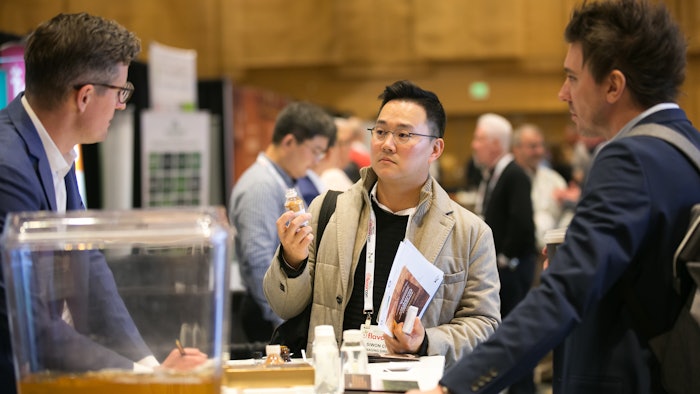 Perfumer & Flavorist+'s annual Flavorcon conference and expo serves flavor chemists and executives, fast-moving consumer goods (FMCG) innovators and product developers. This global event unites the latest thought leaders and innovators in flavor ingredients, science and technology with developers of flavors, foods, beverages and other consumer goods. Want to learn more about being an exhibitor? Contact Paige Crist (pcrist@allured.com).
Benefits of Exhibiting:
Build brand awareness
Demonstrate products to new customers
Network with flavor industry professionals
Strengthen your business relationships
Connect with buyers of ingredients, flavors and more
Did you know...
9 out of 10 attendees are R&D, Flavorists, Management and Marketing.
9 out of 10 attendees achieved their goals for ingredient discovery, education and networking.
9 out of 10 attendees plan to attend next year.
7 out of 10 attendees approve or recommend products purchased.