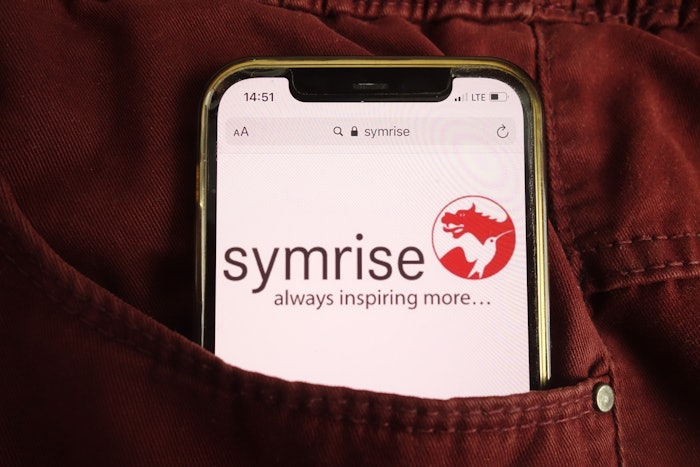 Symrise announced that the company received the Sustainability Heroes Award from DQS for the third time in a row.
Related: Symrise Restructures Flavoring and Natural Ingredients Offerings
The German Society for Sustainability has been awarding this prize in six categories since 2015. The jury recognized the winners' commitment during an online conference held from October 18th to 20th, 2022. Out of 60 nominees, six companies received the seal. Symrise stood out in the Biodiversity category. The jury praised the company's "comprehensive agenda, clear goals, effective organizational structures and development projects."
In previous years, DQS presented Symrise with the Sustainability Heroes Award for its sustainability strategy. This year, it highlighted the company's actions for the global preservation of biodiversity.
The jury explained its decision, "To achieve its ambitious biodiversity goals, Symrise is working consistently with stakeholders from business, science and society to transform supply chains into ecologically and socially compatible value creation networks that protect biodiversity, use it sustainably and allow local communities in the regions of origin of the raw materials to share fairly in the company's success."
For example, the Sustainable Agricultural Supply Chain Initiative (INA) aims to preserve biodiversity. Since 2019, Symrise has been committed to the National Action Plan for Business and Human Rights (NAP). In the alliance, a total of 33 companies and organizations are committed to binding human rights due diligence obligations for companies along the supply chain.
With this in mind, Symrise has developed a Code of Conduct to which all suppliers must adhere. It contains Symrise guidelines on human rights, health and safety, environment and business practices.
Another example of the global conservation of biodiversity are the Symrise Artisan programs, which focus on promoting sustainable raw material cultivation in countries like Egypt. An additional focus aims at the already award-winning "Bridging the Gap" activities, i.e., special learning partnerships between suppliers, farmers, Symrise and their customers.
Bernhard Kott, chief sustainability officer at Symrise, said, "We feel proud that after receiving the award for our Sustainability Strategy and social commitment last year, we are now also being honored with an award for our biodiversity conservation program."
Kott added, "Symrise wants all stakeholders involved in the value creation process to participate appropriately in the company's success. Our first goal is to make activities in agriculture attractive again."
Want to know everything going on in flavor & fragrance? Sign up for P&F+'s newsletter. You can also follow along on Instagram and LinkedIn.