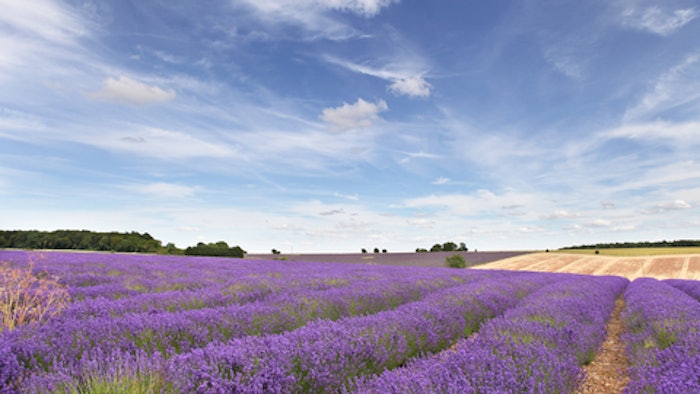 dreamstime
Firmenich released full-year results for the 52 weeks ended June 30, 2022. The report cites double-digit revenue and adjusted EBITDA growth, coupled with strong cash generation.
Related: Firmenich Names Maurizio Clementi as Interim President of Taste & Beyond Division
Highlights of the report include:
Revenue of CHF 4,723 million, up +11.1%.
Acquisitions contributed CHF 6 million or +0.1 percentage points to revenue growth.
Foreign exchange had an unfavorable impact of CHF -29 million or –0.7 percentage points, mainly due to the appreciation of the US dollar and the depreciation of the Euro relative to the Swiss Franc. On a reported basis, revenue increased +10.5% year-over-year.
Adjusted EBITDA of CHF 905 million, up +10.9%.
Adjusted EBITDA margin 19.2%, up +10 basis points.
Free cash flow of CHF 414 million, down -19.1%, or -5.9% on a comparable basis.
EBITDA to free cash flow conversion ratio of 51.8%.
Record revenue and adjusted EBITDA, despite a challenging global environment for raw materials, logistics and energy costs.
Revenue growth across all regions, and strong momentum in our key geographies, including Europe (+18.9%), India (+13.1%), China (+9.4%), and North America (+5.1%).
Strong cash generation, despite higher safety inventories linked to prioritizing customer service of supply in a challenging global environment.
Perfumery & Ingredients revenue increased +11.3%.
Taste & Beyond revenue increased +10.7%.
Gross profit reached CHF 1,847 million, up +5.0% on a reported basis.
Improved Sustainalytics ESG risk score to 7.5, in the top 50 companies rated worldwide; recognized as one of the 2022 World's Most Ethical Companies by Ethisphere; secured a fourth consecutive Triple "A" rating from CDP; and a second consecutive EcoVadis Platinum Sustainability Rating, with a score of 88/100, in the top 1% of all companies assessed.
On 31 May 2022, Firmenich announced that it had entered into a business combination agreement with DSM to establish the leading creation and innovation partner in nutrition, beauty and well-being: DSM-Firmenich.
Patrick Firmenich, chairman of the Board, said, "Firmenich's strong performance in FY22 is the result of our ongoing commitment to serve and innovate with our customers and a testament to the strengths of our offerings across Fragrance and Taste. We are now moving to a new chapter in our history, with the announced merger with DSM, and I am pleased to see that our company is entering this new phase from a position of strength."
Gilbert Ghostine, CEO of Firmenich, said, "Despite the ongoing challenging macro-economic environment, Firmenich has delivered another year of strong results, with double-digit growth in Revenue and Adjusted EBITDA. We have demonstrated leadership and excellence in execution. As always, I want to thank our 11,000 employees who have made this possible. I look forward with excitement to the coming year, which marks the start of a new chapter for Firmenich."
Want to know everything going on in flavor & fragrance? Sign up for P&F+'s newsletter. You can also follow along on Instagram and LinkedIn.