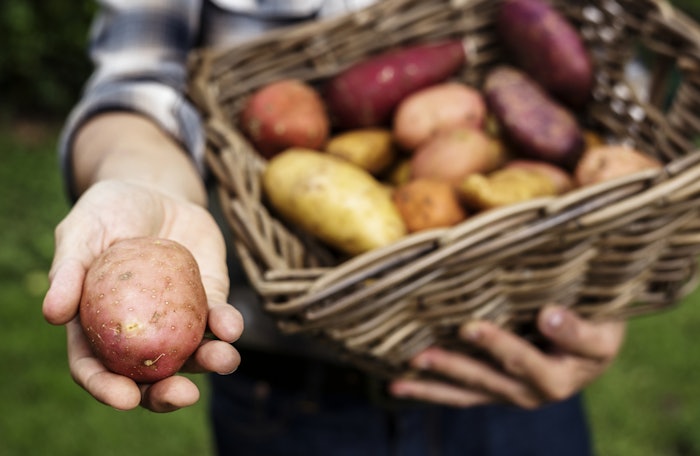 ADM and Farmers Business Network (FBN), a global farmer-to-farmer network and AgTech company, have announced an agreement to expand the availability of FBN's digital farm business management platform, Gradable, to ADM's network of farmers across North America, offering 55,000 growers a comprehensive digital solution to manage their businesses and measure sustainable production data.
Related: ADM Releases Q2 2022 Results
The Gradable platform is designed to enable farmers to identify areas where they can increase the profitability of their operation, including measuring, reporting and verification capabilities that will allow them to participate in regenerative agriculture programs and new markets for low-carbon grain.
FBN's Gradable technology platform was developed to provide a modern digital infrastructure to strengthen the relationship between grain buyers and farmers, as a new era emerges requiring efficient, transparent and secure grain transactions for production agriculture. Gradable's digital infrastructure does this by connecting farmer and buyer experiences into a single, secure technology platform.
Gradable also lays the groundwork for increased farmer participation in new sustainability markets by allowing them to collect and calculate verifiable production data—including carbon scores—empowering them to monetize these downstream benefits in the market. Farmers using the environmental scoring function of Gradable's platform who have adopted regenerative practices, such as cover cropping, nitrogen efficiency tools or no-till farming, have produced grain with carbon intensity footprints 20% to 30% below average.
Using the FBN platform, ADM farmers will be able to:
Access a full digital view of their business, with the eventual capability to manage contracts, settlements and scale tickets in a single location

Receive agronomic guidance and education on maximizing environmental market outcomes

Verify and maintain records on regenerative farming practices, such as cover cropping, reduced tillage and nutrient management, so as to benefit from specialized ADM (and other) premium programs

Access operating lines of capital with potential discounts for regenerative practice adoption
Greg Morris, president of ADM's Ag Services and Oilseeds business, said, "ADM is leading in the decarbonization of our industry, meeting demand for food, beverages and consumer products that are produced sustainably from seed to store shelf. Last year, we committed to reducing our Scope 3 emissions 25% by 2035. Just last May, we committed $20 million in incentives for farmers who use cover crops to improve soil health, prevent runoff and reduce carbon emissions. Now, we're taking yet another important step by partnering with FBN to expand our array of digital tools and offer our farmer partners a leading-edge platform to measure and verify regenerative agriculture practices and help manage their businesses. We're excited to work with more farmers to find new opportunities for them to benefit from the production of differentiated, sustainably produced crops."
FBN CEO Amol Deshpande, said, "FBN's Gradable is not only the major digital innovation farmers need to identify opportunities to drive profitability, but it is also the carbon accounting system upon which a low-carbon ag economy can be built, with the potential to decarbonize the food and fuel supply chains on a gigaton scale. Combining ADM's scale and expertise and FBN's digital technology with the ability to efficiently, accurately, and consistently calculate and verify regenerative farm practices is powerful and promises to serve as a catalyst for the development of premium markets that reward farmers for sustainable production. This level of transparency is then transferred down the line to consumers, supporting demand for sustainable consumption."
Want to know everything going on in flavor & fragrance? Sign up for P&F+'s newsletter. You can also follow along on Instagram and LinkedIn.