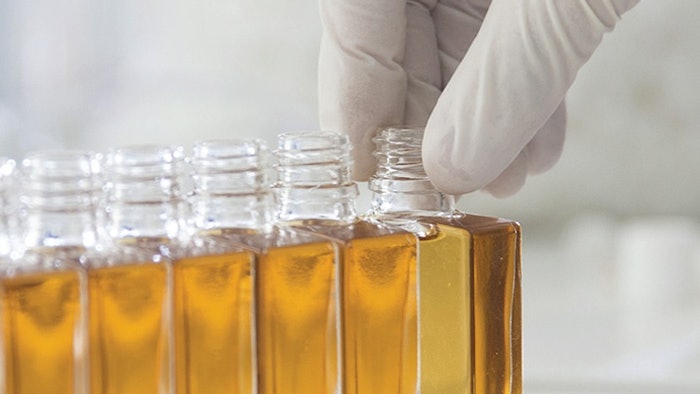 Turpaz webiste
Turpaz implemented a growth strategy with double-digit targets through strategic acquisitions. These combined efforts lead to high organic growth across the company.
Related: Turpaz Industries Ltd. Acquires Percentage of Balirom Ltd.
Highlights of the report include:
Group revenue grew 42.5% to $27.4 million including organic growth of 9.5%.
Cash flow from operating activities amounted to $5.4 million.
Gross profit increased by 42.9% and amounted to $10.7 million in the first quarter of 2022.
Adjusted EBITDA grew by 35.4% to $6.3 million.
Operating profit in the first quarter of the year amounted to $4.6 million, reflecting a growth of 17.8% compared to the corresponding quarter last year.
Net income increased by 26.8% and amounted to $4 million in the first quarter of 2022.
At the beginning of the year, Turpaz acquired the full share capital of the Latvian company Lori, engaged in perfume extracts and marketing in Eastern Europe.
At the end of the first quarter, Turpaz acquired 60% of the share capital of Balirom, a company that produces natural and synthetic taste extracts at a factory in Beer Tuvia.
In April, Turpaz completed the acquisition of the entire shares of the Israeli company Pentaor, which provides unique solutions in the field of baking and operates in the Vietnamese and Southeast Asian markets.
Turpaz's fragrance segment revenue increased to $5.9 million and operating profit increased to $1.7 million.
Taste segment revenue doubled and amounted to $13.1 million, while operating profit jumped to $1.7 million compared to $0.27 million in the corresponding quarter last year.
In the segment of intermediate materials for the pharma industry, there was a decrease of $2 million in revenue to $3.2 million in the quarter.
Revenues in the segment of unique raw materials increased by 41.6% to $4.9 million.
Karen Cohen Khazon, CEO of Turpaz, said, "The company's management and employees work daily to implement its accelerated growth strategy while continuing to make global acquisitions in our areas of activity, continuing organic growth and leveraging the synergy between acquisitions and group companies. All this while maintaining the financial strength of the company supporting this strategy. I know and am sure that this path will lead to the continued high profitable growth of Turpaz Industries over time while channeling value to all its shareholders."
Want to know everything going on in flavor & fragrance? Sign up for P&F+'s newsletter. You can also follow along on Instagram and LinkedIn.