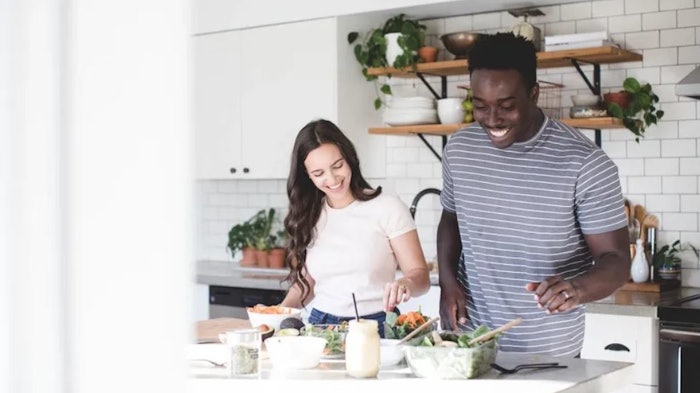 Unilever has announced that it will be the first global foods company to publicly report the performance of its product portfolio against at least six different government-endorsed Nutrient Profile Models (NPM) as well as its own Highest Nutritional Standards (HNS).
Related: Unilever Announces Company Organizational Changes
Unilever will publish the assessment on an annual basis both globally and for 16 key strategic markets and will report its performance both by volume of product and by sales revenue. Its first report will be published by October 2022.
The move comes following engagement with ShareAction and the Healthy Markets Initiative.
Unilever will continue to set stretching nutrition targets for its portfolio, as part of its Future Foods commitments, which were published at the end of 2020. This includes timebound targets for plant-based sales, reduction of salt, sugar and calories and increasing the sales of healthier "positive nutrition" products.
Amongst others, Unilever will be guided by the latest Access to Nutrition Initiative's assessment and recommendations in considering improvements to its strategy.
Hanneke Faber, Unilever's president of Foods & Refreshment, said, "We welcome the constructive dialogue we have had with ShareAction and the Healthy Markets Initiative. We share a common belief in the importance of having an ambitious long-term strategy for nutrition and health, and that companies should publish ambitious targets to deliver against. I am confident that with these new initiatives, we will set a new benchmark for nutrition transparency in our industry and accelerate our positive impact on public health."
Catherine Howarth, CEO of ShareAction said, "A food manufacturer as large as Unilever has the power to improve the health of millions of people across the world. Responsible investors are challenging such companies to step up. We welcome Unilever's new commitments. The transparency promised sets a new standard for the industry. We hope and expect that others will follow. ShareAction and the Healthy Markets investor coalition looks forward to working closely with Unilever as the company sets stretching new targets to sell more healthier food—and improve people's health."
Want to know everything going on in flavor & fragrance? Sign up for P&F+'s newsletter. You can also follow along on Instagram and LinkedIn.