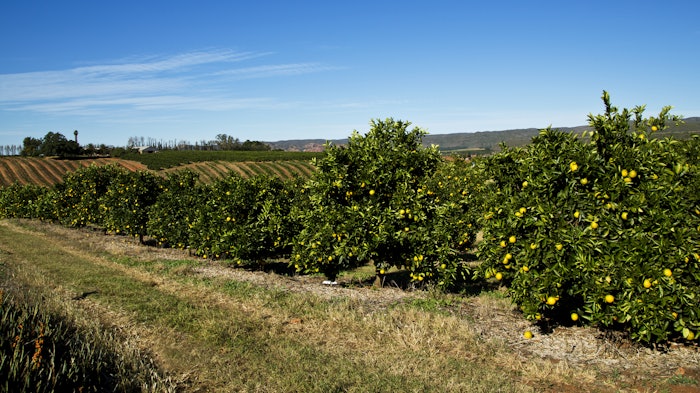 Agrumaria Reggina has been operating in the world of citrus derivatives for more than 30 years. Through an integrated supply chain, the Italian company processes citrus fruits, juices, essential oils, natural flavors and beverage bases to food, flavor and fragrance producers.
Related: Italian Citrus Report: Perspectives on the Season 2021/2022
In the new restructuring of the business, Davide Orsi, a leading player in the Italian flavor industry for over 20 years, was appointed business development manager of Food & Beverage. Marc Silva also joined the Agrumaria Reggina team with the role of business development manager of Flavor & Fragrance.
Felice Chirico, head of sales and marketing, said, "To be even closer to our customers, we have started a restructuring process by identifying the two main businesses of the company and dedicating specific resources to them. Thus, two units are born: the food and beverage one (F&B) and the flavor and fragrance one (F&F), each with dedicated commercial and R&D teams."
Orsi said, "This new role will allow us to identify new opportunities and international markets to develop and consolidate new customers for the F&B world, with a particular focus on beverages. In carrying out this new mission, I will be a figure of alignment and union between our customers, sales force and technical team, with the aim of defining the right solutions and technologies suited to the needs of the final consumer. The opening of the new Beverage R&D center in Milan, the Taste Innovation Center, is proof of this attention to the expressed and non-expressed needs of our customers."
Silva said, "Since I started working in the F&F industry, I've always been very passionate about natural ingredients, especially citrus essential oils. I'm joining Agrumaria's family with the aim of contributing to the growth of the F&F business unit worldwide. I'm very excited about the journey I'm about to start."
Francesco Chirico, head of Technical Department, said, "This new business structure allows us to maximize internal skills and offer the best products and services through a dedicated sales team and R&D team with a keen eye on products that our customers offer every day on shelves all over the world."
Want to know everything going on in flavor & fragrance? Sign up for P&F+'s newsletter. You can also follow along on Instagram and LinkedIn.