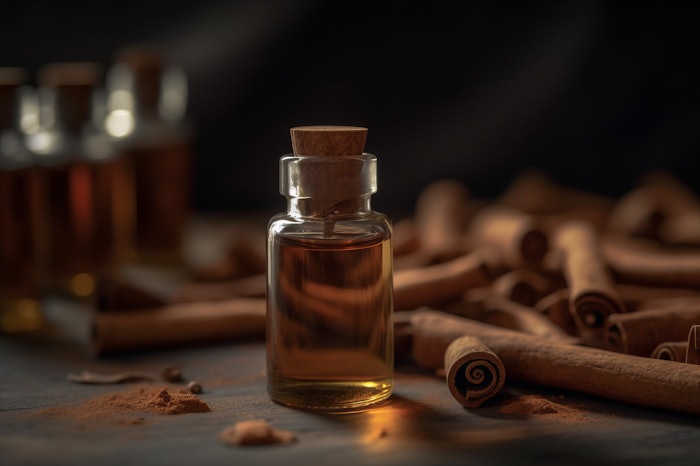 AdobeStock
We sent out an "Ask An Expert" alert on socials, to see if F&F professionals had any burning questions. Perfumer & Flavorist+ tapped senior perfumer Serge Oldenbourg to field our first question—What is the end use of cinnamon leaf oil?
Olgdenbourg pens: 
Cinnamon leaf oil is basically another way to use eugenol. This oil contains about 90% of the eugenol, which you find also in clove buds oil (75%) or clove leaf oil (80%) and many other in far lower amount. These values are approximative and may vary according to the origin and production methods.
It is to be noticed that the other oil from the "cinnamon" family namely cinnamon bark oil is characterized with the presence of cinnamic aldehyde (about 80%) and little eugenol (3% to 4%); same plant/different parts.
Cinnamon leaf oil smells less valued compared to clove buds oil; a little bit dirtier, less refined. For this reason, it is used in more "technical" applications; for example, in soap fragrances in lower dosage (because of possible coloration problems) or in some detergents; the price is also an important factor!
It is also widely used in tobacco flavors and sometimes in toothpaste.
Have a question for Olgenbourg or a flavorist expert? Send an email to jtroyli@allured.com.