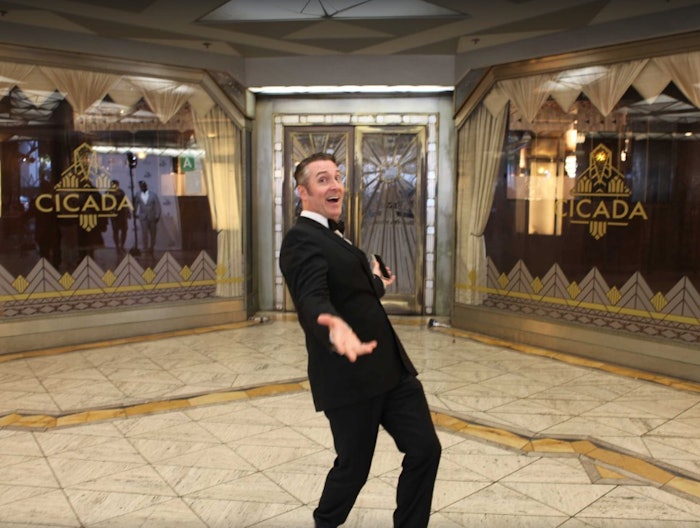 The Institute for Art and Olfaction (IOA) has announced the winners of the 9th Art and Olfaction Awards, which aims to promote public interest and awareness of the latest developments in perfume, and recognizes outstanding creators in the Independent, Artisan, and Experimental perfume categories.
The Art and Olfaction Awards' Golden Pear statuette is presented annually to eight recipients at events held in different cities across the globe.
There are three juried categories: artisan category, independent category and the Sadakichi Award for Experimental Work with Scent. There are also awards given in three discretionary categories: The Contribution to Scent Culture Award, The Septimus Piesse Award for Exceptional Vison, and the Aftel Award for Handmade Perfume.
A ceremony was held at Cicada Club in Los Angeles to recognize the winners and finalists.   
Award Winners
Independent Category Winners:
1. Fuchsrot, by Bodé Studios
Perfumer: Andreas Wilhelm for Bodé Studios, Switzerland
Creative Director:Lino Bottani, Nicola Deflorin    
2. Ierofante, by Parfums Quartana
Perfumer: Luca Maffeifor Parfums Quartana, USA
Creative Director:Joseph Quartana    
Artisan Category Winners
1. Tabacco Smeraldo, by Miguel Matos
Perfumer: Miguel Matos, Portugal
2. Voices, by House of MammothPerfumer: Benjamin Esposito, USA    
Aftel Award for Handmade Perfume Winner
La Tacita De Cafe, Extrait, by Day Three Fragrances
Perfumer: Michael Paul, USA    
Sadakichi Award for Experimental Work With Scent Winner
Salt Flowers, By Peter de Cupere, Belgium    
Septimus Piesse Visionary Award Winner
Olif, by Taylor Ahlmark & Anoria GilbertforMaak Lab, USA    
Contribution to Scent Culture Award Winner
Black Perfumers Community, By Elle N., and an international collective of 33 perfumers    
Independent Category Finalists
Animal Café, by ExtraVirgo
Flamingo

, by Blackcliff

Hora de la Verdad, Sombra

, by Senyokô

Los Angeles

, by de Kloka X Death & Co

Mansa

, by Pernoire

Room No.

, by Perfumehead

Tri-Goddess

, by Sage Goddess

Wind Blows

, by QIUHAO        
Artisan Category Finalists
Alter Oud, by d.grayi

Encore du Temps,

by Meo Fusciuni

Filament

, by nosey people society

Garden Heaux

, by SAMAR

Osmanthus Floral

, by Neshama Perfume

Solario,

by OSMOFOLIA

Tatami Dreams

, by Tavie Belle
Sadakichi Award Finalists
Aerosculpture, by Maki Ueda
Aquanauts

, by

Pompe Hedengren with Karolina Stockhaus

Lágrimas, Terra e Crisântemo

, by Karola Braga with

Leandro Petit (Givaudan)

NEGR-OID

, by Rhea Dillon

Scent Clock / The Koepenicker

, by Patrick Palcic