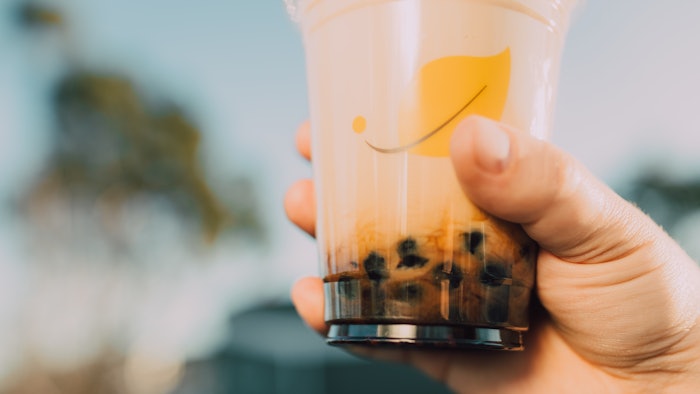 PEXELS
Over the last few weeks, we've seen a surge in flavor trend predictions for 2023. One common thread running through each of the predictions is familiar with a hint of adventure whether that be with flavor, color or spice. 
The latest prediction is provided by Monin,  producer of gourmet flavored syrups. The company has broken down its predictions into five categories: 
Brew-tiful Blends: Coffeehouses and restaurants are upping their blends and prep methods for coffees (nitro, flash brew, snapchills and cold brew) and teas (boba, matha, kombucha). Hybrid beverages are also being integrated into menus with offerings like coffee with soda, brewed tea in cocktails and hard lattes (coffee with alcohol). The prediction also suggests that spirits will be utilized in unconventional ways (ie utilizing tequila in cocktails traditionally made with dark liquors).
'Better' Matters: Attributing the sustainability and ethical responsibility of companies to Gen Z demands, the rise of the health-conscious mindset will continue. Sustainable packaging, low/no ABV beverages, plant-based options and functional products will continue to make headlines.
Sensory Takeover: From colorful food and drink options to importance placed on ambiance, according to Monin we'll see more eye-catching and emotion-evoking experiences in restaurants and bars. 
Simple Joy: Connecting with friends and family and creating experiences is paramount in 2023. Monin claims, "operators can find ways to help create joy for their guests by weaving in elements of surprise and delight, nostalgia and familiarity with a twist," to evoke positive experiences and customer loyalty.
Spice Heist: Spicy flavors are becoming more apparent on U.S. beverage and culinary menus (ie. Tajin spicy margaritas, gochujang kimchi and hot honey ciders). Expect the demand for a range of heat levels utilizing spices from India, Malaysia and Mexico.
Discover fellow 2023 flavor predictions: 
ADM Releases Color and Flavor 2023 Trend Report
Beck Shares 2023 Flavor of the Year Selections and Global Trend Insights
Firmenich Names Dragon Fruit as 2023 Flavor of the Year
FlavorSum Releases 2023 Food & Beverage Flavor Trend Report
Want to know everything going on in flavor & fragrance? Sign up for P&F+'s newsletter. You can also follow along on Instagram and LinkedIn.