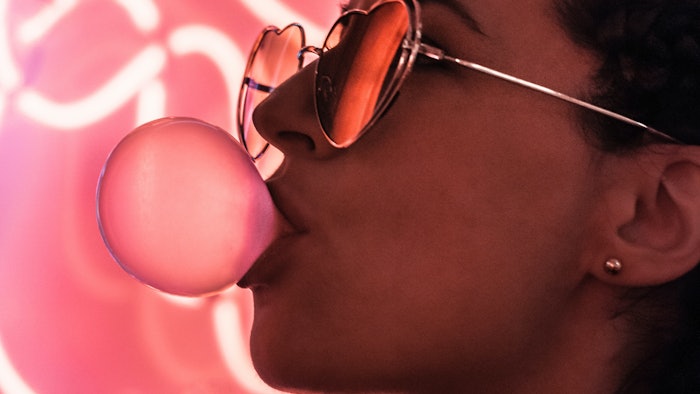 PEXELS PHOTO BY ALEKS MAGNUSSON
Just weeks from the debut of 2023, Beck Flavors has released the company's predictions for its 2023 Flavors of the Year. 
Based on food and beverage industry research, Beck Flavors has determined that the lineup of flavors will be Carnival Grape, Garden Mint, Orange-Glazed Cinnamon Roll and Spicy Tamarind. Below are the insights behind the selection:   
Carnival Grape: This grape flavor was chosen for its ties to nostalgia, health benefits and its ability to lend a hint of sweetness. The Carnival Grape is described by Beck Flavors as featuring a burst of sweet carnival-appropriate flavor, with plenty of that classic grape flavor. Beck's research discovered that current trends show that grape is at the forefront of a resurgence of gums, sports drinks, and sparkling waters.
Garden Mint and Orange-Glazed Cinnamon Roll: These two flavors were chosen for the continued consumer demands of self-care and budget-conscious shopping. Per Beck, while indulgence is often viewed negatively, the self-care practice of indulgence can improve emotional and mental well-being.
Taking into account the combination of sweetness, citrus and self-care, Beck Flavors chose Orange Glazed Cinnamon Roll as the indulgent flavor of 2023. Garden Mint was tapped as the flavor of the year in the botanical category, described as a rejuvenating flavor centered around mindfulness.
Spicy Tamarind: Merging familiarity with adventure this flavor speaks to those consumers wanting to play it safe while stepping just outside of their comfort zone. Per Beck, according to studies, 31% of U.S. adults aged 18-25 "tend to stick to food they know they will like," vs 40% of Millennials and 52% of Baby Boomers. Spicy Tamarind is designed to be combined with sweet flavors like pineapple or caramel with a touch of heat from chili peppers.
Want to know everything going on in flavor & fragrance? Sign up for P&F+'s newsletter. You can also follow along on Instagram and LinkedIn.