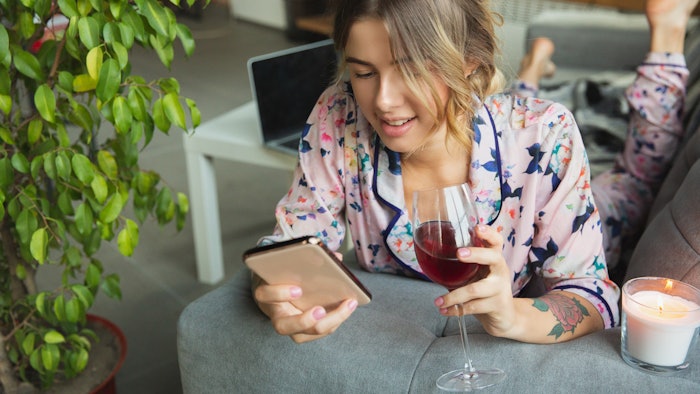 dreamstime
FlavorSum has released a flavor trends report for 2023, designed to identify innovative ways to create enjoyable flavor experiences. The report features flavors that target health, experience-driven tastes and more.
Related: FlavorSum Acquires Meridian Flavors
Highlights of the report include:
Citrus flavors ranked as top flavors launched in immunity beverages over the past five years. The citrus components work double duty in these launches as an indicator and moderate source of the immunity benefit.
42% of U.S. adults like their food/drink to contribute to both their mental and physical health, according to Mintel.
Beyond tie-ins with functional products, flavors can provide benefits by creating pleasurable experiences or evoking happiness through memories. Developers who want to target stress relief could shift away from a functional ingredient to a less direct approach with flavors that feel good—simple, nostalgic, indulgent. Flavor can transport people, and when flavor takes them back to a childhood backyard bonfire with gooey marshmallow or sweet apple cider, the sense of enjoyment extends beyond taste.
Fusion flavors, such as the trendy sweet and spicy, newer sour and spicy, and traditional sweet and savory, are expected to continue to gain popularity.
43% of U.S. consumers are motivated by indulgent flavors when choosing a frozen treat to try. (Mintel)

Floral and botanical flavors are still relatively young in the world of food and beverage but are expected to continue growth because they offer elevated taste profiles and added functional benefits.

Tastewise highlights gains in trending floral flavors like ylang-ylang (+42% YOY in consumer interest) and echinacea (+24% YOY in consumer interest).

While still primarily popular in the beverage and nutrition categories, the earthy floral and botanical notes have a place in categories like bakery, dairy and confections.

Mushrooms are popping up everywhere and brands have plenty of white space to innovate with the umami flavor. Mushrooms have become increasingly popular as plant-based alternatives flood the market, but they also offer their own unique taste profile. Mintel reports that "manufacturers are largely missing an opportunity to engage consumers by not emphasizing the unique flavor profiles of different varieties."
36% of U.S. consumers have tried mushroom flavors in snacks and liked it; 19% haven't tried it but would like to. (Mintel)
Some people want the multi-layered tastes and exciting flavor experiences that come along with an alcoholic beverage without the side effects of alcohol. To address this need, expect to see brands turn to alcohol-inspired flavors more often across food and drink categories. As the sober curious movement gains momentum (Note: Mintel reports that "gen Z adults drink less than older generations"), developers can discover ways to deliver the experience without the hangover.
Social media can inspire people to try new tastes. In 2023, this trend will continue to pick up and brands will increasingly monitor and respond to ideas born in the social space. More brands and influencers are partnering, with an expected uptick in food and beverage launches coming from those relationships.
According to Mintel, Nearly 80% of Canadian adults believe internationally inspired foods are good ways to experience other cultures. 
According to Mintel report, kids and teenagers globally spent 91 minutes per day on TikTok in 2021. 
Want to know everything going on in flavor & fragrance? Sign up for P&F+'s newsletter. You can also follow along on Instagram and LinkedIn.