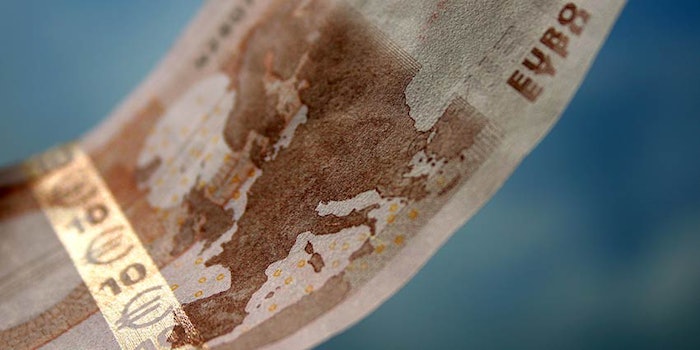 Symrise AG has released its financials for the nine months of 2019. The company reported sales of €2,551 million, up 7.1% over the previous years.
"We successfully continued our growth course in the third quarter. Also, with weaker economic conditions in some countries, we were able to make very good use of business opportunities and to grow in all segments," said CEO Heinz-Jürgen Bertram.
"We also implemented investment projects according to plan and created additional pro-duction and research capacities. This ensures that we will continue to be well positioned in the future to deliver optimal performance in meeting our customers' needs and expectations. For the remaining weeks of this year, we believe that we are in a good position and are confident that we will achieve our growth and profitability targets for 2019."
Scent & Care— €1,069.5 million (+7.1%)
The fragrance division drove growth within the segment, achieving double-digit organic sales growth (particularly fine fragrance and the new consumer fragrance business unit, which combines beauty care and home care). Demand was strong in all regions. Aroma molecules saw moderate organic growth compared to 2018, with the increase in internal use of fragrance ingredients impacting external growth.
Flavor— €965.5 million (+5.8%)
Latin America and Asia/Pacific, as well as the savory business unit, contributed "substantially" to the increase in sales, while the sweet business unit saw slower sales growth. In the EAME region and Asia/Pacific, the segment saw single-digit growth, while Latin America saw double-digit growth, driven by Brazil and Mexico. In North America, savory flourished.
Nutrition— €516.0 million (+9.4%)
The major growth driver for nutrition was pet food, which saw double-digit growth and did particularly well in the U.S., Colombia and Brazil. The food business achieved good growth rates in Latin America and Asia/Pacific (specifically China, Mexico and Chile), while the aqua business continued to show a positive trend, particularly in the EAME region. Probiotics experienced single-digit growth.