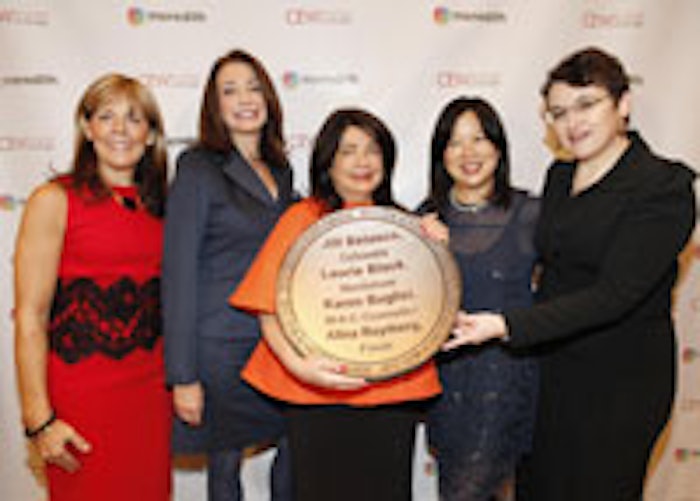 The beauty industry honored its most accomplished and high-achieving women at the Cosmetic Executive Women (CEW) 37th Annual Achiever Awards earlier this month, which included the CEW Great Idea Award for Fragrance Innovation. 
Laurice Rahmé, president and founder of Bond No. 9 New York, received CEW's Great Idea Award for Fragrance Innovation, which recognizes a woman who has made an impact in the perfume industry by creating a new product category, satisfying unmet consumer needs or cultivating an untapped market.
The group's luncheon at the Waldorf-Astoria in New York also honored four other 2012 CEW Achievers which included: Jill Belasco, founder and CEO of CoScentrix; Laurie Black, executive vice president, general merchandising manager of cosmetics at Nordstrom; Alina Roytberg, co-president and co-founder of Fresh; and L'Oréal USA, which was honored with a company-wide Corporate Empowerment for Women Award.