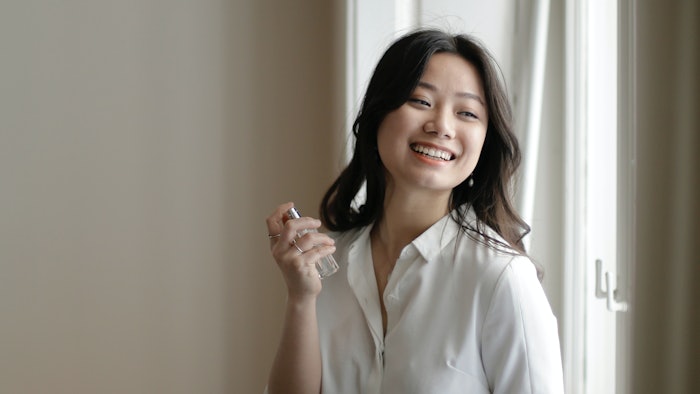 Pexels photo by Jessica Ticozzelli
The global perfume market size was valued at $50.85 billion in 2022 and is expected to register a compound annual growth rate of 5.9% from 2023 to 2030. Mintel has pinpointed a handful of trends and consumer demands that are driving innovation within fragrance. The following is penned by Mintel Global Beauty analyst Clotilde Drape.
Fragrances will have to adapt to new macroeconomic contexts by offering escapism and driving value perceptions. Climate change will impact ingredient quality.
1. Escape Reality Through Scent
Consumers will look for escapism amid the anxiety of the macroeconomic and political contexts. The fragrance category, thanks to its connection to memories and emotions, can help consumers seek joy in everyday moments.
2. Position Fragrance as an Extension of Self
Turning fragrance into an expression of one's own identity can ensure repeat purchases. The fragrance category has a role to play in helping consumers express their individuality thanks to products that reflect their personality and make them special in the eyes of their community.
3. Drive Value Perceptions
Amid the cost-of-living crisis, consumers will need a reason to invest in fragrances; however, the value need not always be about low prices. Tying the value element to long-lasting benefits alongside multifunctional products or new ways of extending scent such as primers have opportunities to attract money-conscious consumers.
4. Embrace Science and Technology to Drive Sustainability
Fragrances still lag behind other categories in terms of sustainability, and for longevity in the category, brands will need to go beyond sustainable packaging. Lab-grown, synthetic and molecular ingredients have the potential to remedy the sourcing and extraction of scarce natural resources while rethinking formulations as a whole could offer new ways to tackle the sustainability issue.