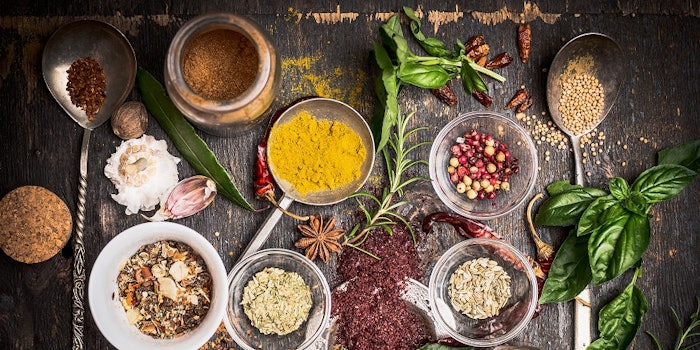 The global microencapsulation market is expected to be worth $19.34 billion by 2025, expanding at a CAGR of 13.6% from 2018 – 2025.
According to a Research and Markets report, the market is experiencing expansion due to an increased demand in microencapsulated flavors, fragrances, probiotic bacteria and immobilized cells or enzymes. Additionally, potential applications in taste and odor masking and its use in drug, flavor and fragrance delivery systems are expected to boost the market.  
The report also listed key industry findings that included:
Polymer-based coating materials accounted for 27.4% of overall revenue in 2017. Growth in the category was due to its use in a range of applications.
Spray technology is positioned to grow at a CAGR of 14.1% because of its low processing cost and high encapsulation efficiency in large-scale production.
The home and personal care industry are expected to progress at a CAGR of 15.6% driven by body and personal care products like soap, shampoo, body lotion and hair care products.
One of the fastest growing regions is Asia Pacific, which will register a CAGR of 15.6% during the period due to the demand for 

nutritional supplements, probiotic bacteria, enzymes and flavors

Pharmaceutical and healthcare product industries accounted for more than 65% of the market in 2017 due to microencapsulation's ability to release drugs, mask odors and tastes and protect against outside environmental factors.