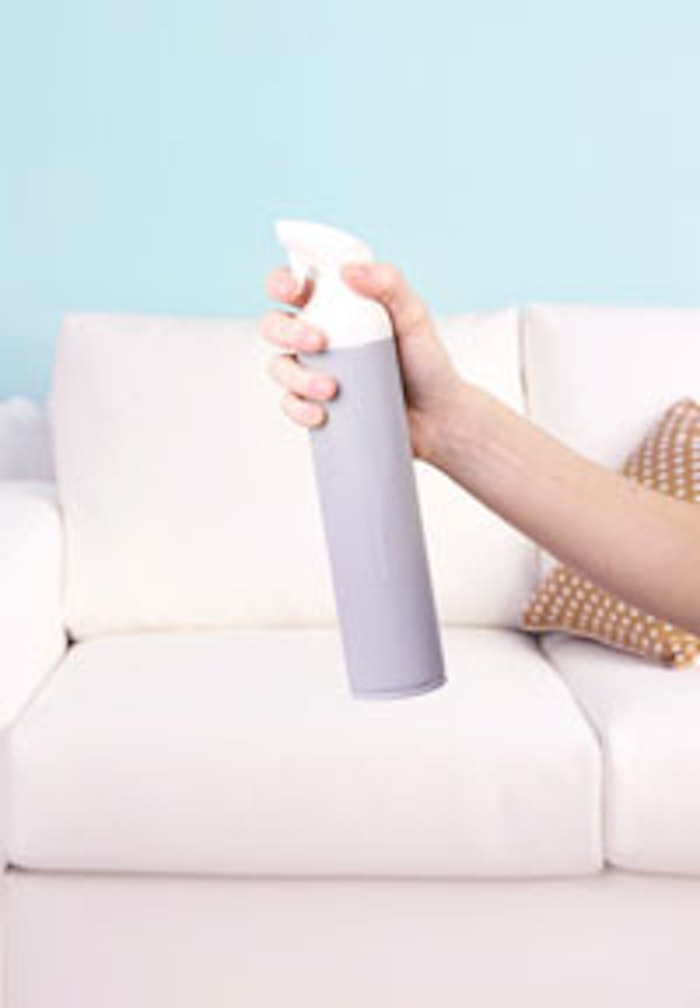 The global market for air fresheners is projected to reach $10.4 billion by 2020, driven by the surging importance of aromatherapy, changing demographic trends such as urbanization and consumer desire for decorating homes with fragrant products, according to market research firm Global Industry Analysts Inc.
(Read more about redefining space with scent in P&F's recent February 2015 issue). 
According to the report, Europe continues to dominate the global air fresheners market. Although Western economies dominate, emerging economies in Asia-Pacific, Latin America and Eastern Europe are expected to drive future growth. Surging population, growing urbanization, increasing disposable income and low penetration of air fresheners are expected to drive demand in these markets, the report said.
Asia-Pacific is forecast to emerge as the fastest growing market with a compound annual growth rate (CAGR) of 7.4% over the analysis period. Sprays and aerosols represent the largest as well as the fastest growing product categories.