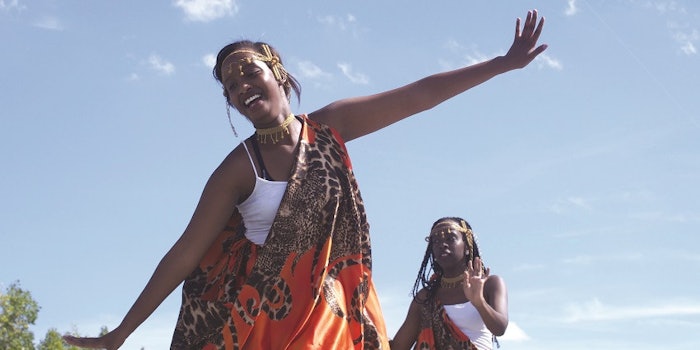 When forecasting growth in developing fragrance markets, the continent of Africa and its constituent countries are largely ignored. Despite Africa's global influence, felt through a huge footprint (making up around 17% of today's world population with 1.2 billion people) and its rapidly developing economies (its fastest being Ethiopia, averaging +10% year on year over the last decade), it is rarely mentioned alongside Central America and Southeast Asia as a region with commercial potential for perfumery, and little is understood about its olfactory culture.a
Resistance
Turbulent politics and consistent social instability in many countries across the continent cannot be ignored and go far in explaining why perfumery brands, producing traditionally superfluous commodities sought for comfort and beauty, have been nervous to invest in product programs in Africa. As reported by Rabobank Economic Research, even though southern Africa, the south of East Africa as well as Mauritius and Cape Verde stand out as more stable and democratic, overall, institutional quality in Sub-Saharan Africa remains weak.b Fragrantica only contains 14 African-based brands in its database, pointing as much to a lack of operational capacity in the region as to Africans overall being more interested in Western powerhouse names when it comes to luxury than local delicacies.
That said, China was in a similar consumer deficit when fragrance players ramped up operations in the country around ten years ago. Its culture did not have an olfactory legacy that lasted into the present day, and the stereotypical Chinese scent aesthetic of light and fresh fruity flowers executed with transparency had to be learned and adapted through trial and error by early brand investors such as Hermès. The success story in China was forged from growing consumer awareness over time, on the predicate that consumers' increased knowledge increases sales of luxury goods over long-term commercial cycles. A similar mindset should be applied to the perfumery business in Africa.
Positive Indicators
The biggest incentive to increase activity is the Gen Z-dominant demographic. The top 10 youngest countries in the world (with the highest population percentage under 18) all come from Africa, its median age being 19.4 measured against a global benchmark of 29.9.c With this in mind, it is not surprising that Sub-Saharan Africa accounts for nearly a tenth of the current global mobile subscriber base and is forecast to grow faster than every other region over the next five years, currently with 191 million active social media users across the continent (172 million of whom access social media through their mobile phone).d
China's growing middle class was one of the clearest signs that investment would remain stable in beauty goods and Africa shows similar prosperity in this regard. For example, Kenya's Social Class A (upper middle class) is projected to grow 28% till 2020, one of the highest forecasts in the world; in China, the Social Class A is only set to grow 4% over the same period.e In 2012, Africa's segment of high-net-worth individuals increased by 9.9%, the second-highest growth rate in the world after North America.f Economic advancement coupled with better funded higher quality education, particularly in Kenya, has meant that women now run 54% of the country's enterprises, indicative of high female buying power, a great sign for beauty and fragrance.g In stark contrast, just 24 of the 2018 Fortune 500 CEOs are women.h
In addition, unlike China, most living in Africa have experience with and enjoy fragrances. In a 2017 study carried out by research firm Kasi Insight, surveying 2600 respondents across Nigeria, Cameroon and Kenya,
"97 percent … in Nigeria wear perfume with 51 percent wearing perfume daily … 7 out 10 women wear perfume at least daily (compared to 3 out of 10 men). 85 percent of respondents re-apply [perfume] between 1 and 2 times a day. A small … percentage re-applies perfume 3 times a day."i
It is no coincidence that financial upturn is taking place at a time when films such as Black Panther achieve such great success at the global box office. For CNN's Chris Giles, the contemporary widespread celebration of African high culture traces its roots back to a movement called "Afrofuturism - a 20th-century cultural aesthetic that subverted sci-fi (a white-dominated genre) by placing black people front and center in futuristic worlds".j
Africa is trending right now and this has massive implications for any luxury product sector, fragrance included.
Compounded by millennials' traditional values of diversity and inclusivity, there is an upswing of popularity for African heritage right now that places it upon a pedestal to which many feel it has never previously settled in America and Europe; in the words of Jamie Broadnax, the founder of pop-culture site Black Girl Nerds, positive equal-footed narratives such as those found within Black Panther are triumphant for "not dealing with black pain, and black suffering, and black poverty," underlined by New York Times writer Carvell Wallace as "the usual topics of acclaimed movies about the black experience."k Africa is trending right now and this has massive implications for any luxury product sector, fragrance included.
Local Strategy with Worldwide Appeal
A global popularization of African creativity opens up a space for perfumery brands to feature African-generated narratives that generate interest around the world. Uché Pezard, founder and chief curate of Luxury Connect Africa, commented that "the rise of the Afrocentric movement is poised to change luxury business … Africans and those who have ties to the continent will be a significant force in the luxury market in the coming decades".l Corroborating Africa's growing influence on brand dynamics, Founder and CEO of R&R Luxury Valerie Obaze states that "African consumers are passionate about authentic products with original stories, especially if they originate in Africa. The made-in-Africa label is now being worn with pride all over Africa".m
In China, consumer insight groups invested heavily in cultural research for developing locally inspired scent stories to attract Chinese buyers with luxurious familiarity, and the rest of the world with exotic novelty - a strategy that worked with launches such as Armani' Privé's Pivoine Suzhou, Dior's Lucky, Atelier Cologne's Oolang Infini, Gucci's Bamboo and Hermès' Le Jardin de Monsieur Li. Exactly the same method can and should be applied to Africa, taking inspiration from the food, fashion, attitude, animals, landscape, and history to guide materials used and tone of voice. In a further similarity to China, however, there remains a challenge to entice local consumers away from mainstay conglomerate brand names and towards specialty perfumery. "Nigerians are very brand-conscious, so it's harder to sell an emerging brand … It can be tough at times as many clients just want to stick with the classic luxury brands," offered Jennifer Obayuwana, executive director of Polo Limited which specializes in luxury goods.n Futurizing the problem at hand may help to overcome it.
Within five years, luxury adopters will be predominantly made of up a Gen Z cohort, accounting for 40% of all consumers by 2020.o Dubbed 'philanthroteens,' and whilst not massively different from millennials' need for authenticity and transparency, one of the key themes driving Gen Z lifestyle choices and brand engagement is a desire to make a difference to the world starting with the community.p According to a 2017 survey by Cone Communications, 94% of Gen Z believe companies ought to address social and environmental issues.q If scent brands enter Africa with a clear cause and genuine message around wellbeing through scent, investing in philanthropic programs connected to African perfumery naturals, local education and sensory experiences for the community, they may end up with an African Gen Z movement that is the most passionate in the world about the savoir-faire of specialist perfumery.