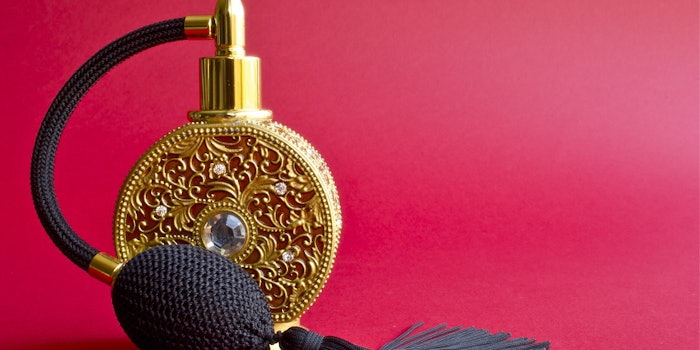 Cosmetic Executive Women's recent Global Trend Report event in New York provided a look at the trends that are reshaping the beauty industry, with expert insights provided by NPD, Mintel and Nielsen. 
December was once reliable for fragrance industry sales, said Westly Morris of Mane. Yet, in 2016, U.S. December prestige fragrance sales were down year-over-year. Karen Grant, SVP, global beauty industry analyst, NPD, pointed out that 10% fewer women age 18-24 and 5% fewer women age 25-34 reported shopping for fragrance in all of 2016. Of those that did, 76% reported purchasing fragrance as a treat for themselves.
Market Dynamics Jordan Rost, VP, consumer insights, Nielsen, noted that 2016 fragrance sales dropped 6%, compared to 2015. According to Grant, prestige sales rose slightly (1%), while mass dropped significantly. Prestige in-store sales actually dropped; all gains came from the online space, which rose by $91 million. Grant added that the overall fragrance category saw 9% fewer launches in 2016, compared to the previous year.
Where the Growth Is
According to Grant, about 90% of U.S. consumers use scented products such as perfume, candles (up 16% in 2016), diffusers (up 19% in 2016), portable formats such as rollerballs (up 11% in 2016) and travel sprays (up 38% in 2016), home ancillaries/gift sets (up 75%) and gender-neutral scents (up 34-54% in 2016).
At the same time, the niche fine fragrance segment has added more than $240 million to the fragrance market since 2014. Grant noted that consumers worldwide tend to favor fragrances alone, over gift sets, the latter of which have experienced declines in roughly half the global markets.
Top Launches
The top fragrance launches of 2016, according to NPD data, included: YSL Mon Paris, Coach New York, Michael Kors Wonderlust, Mont Blanc Legend Spirit and Versace Dylan Blue.
Grant explained that flankers added $84 million to the fragrance market, comprising 21% of total sales.
2016 Top Women's Prestige Fragrances*
Coco Mademoiselle
Chance
Amazing Grace
Chanel No 5
La Vie Est Belle
2016 Top Men's Prestige Fragrances*
Acqua Di Gio Pour Homme
Bleu De Chanel
Sauvage
L'Homme Yves Saint Laurent
Armani Code
*NPD data