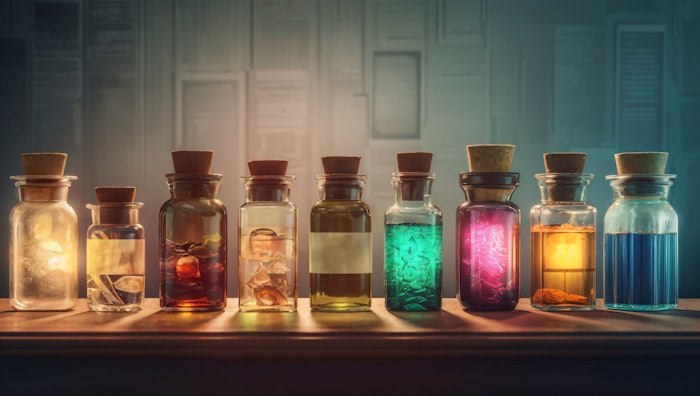 Adobe Stock
In September 2023, the European Journal of Organic Chemistry published a comprehensive review article titled "Industrial Fragrance Chemistry: A Brief Historical Perspective," by Olivier David (University of Versailles and Osmotechque) and Franco Doro (FD-Innov). 
The duo partnered to chronicle the history of key discoveries and technological advancements at the intersection of fragrance chemistry and fast-moving consumer goods (FMCG), with a particular focus on beauty and cleaning products. 
The authors shared, "We have a deep passion for perfumery, scientific communication, consumer products and history and we wanted to bring it all together in this review article. We shed light on the remarkable scientific breakthroughs of the past, illuminate how fragrance has influenced the evolution of consumer products, and unveil some lesser-known dialogues among pioneers in the field."
Abstract
Perfumery has evolved from a handcraft activity, marking supreme aristocratic luxury in the Renaissance, to a global industry powering scent experiences for present-day consumers through the use of a myriad of consumer packaged goods. This contribution reviews major breakthroughs in the field, including landmark fragrance ingredients, technological advances in scent delivery, and key innovations in consumer products which created the demand for scientific and technological advancements in the scent domain. These innovations are presented chronologically, relying solely on information drawn from public written sources, spanning a time period of 150 years (1870-2020). We hope with this contribution to generate interest in the readership for this fascinating field, while celebrating 150 years of innovation for scented mass-market products.
To discover the entire article, visit chemistry-europe.onlinelibrary.wiley.com.