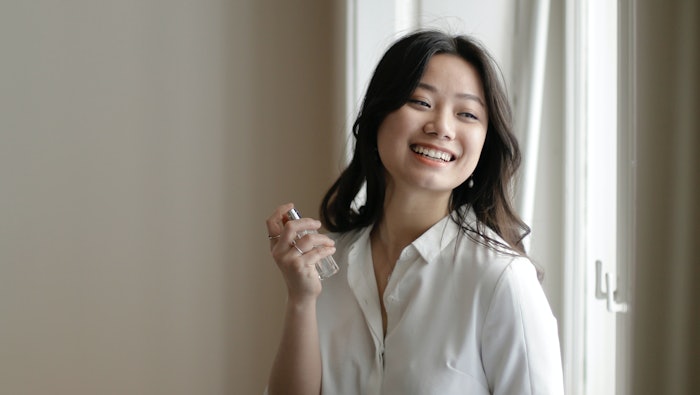 PEXELS
Fragrance Creators announced a "next phase collaboration" with California regulators designed to ensure accurate implementation of the state's cosmetics fragrance ingredient communication requirements. The mission of the collaboration is to support industry compliance and advance consumer education and understanding of fragrance in cosmetic and personal care products.
Related: Fragrance Creators Announces Metaverse Venture at World Perfumery Congress 2022
During a panel session at the Chem Watch Cosmetics Regulatory Summit, Paula Johnson, Ph.D., MPH, chief of the California Safe Cosmetics Program, California Department of Public Health, and Fragrance Creators vice president of government affairs and legal, Amanda Nguyen, presented on fragrance ingredient communication. Johnson offered insights into California law, including the Cosmetic Fragrance and Flavor Ingredient Right to Know Act. Nguyen provided an overview of the fragrance ingredient transparency landscape and highlighted the Fragrance Conservatory.
Johnson shared, "It is important to come together at events like the Chem Watch summit to work towards better ingredient transparency and more informed consumers."
The California state regulations related to fragrance ingredient transparency require ongoing updating. The association has created customized, continually updated compliance tools for its membership and is pleased to serve as a partner to the Department to help ensure accurate updates and timely industry education.
Farah K. Ahmed, Fragrance Creators' president and CEO, stated, "We are grateful for the California Department of Public Health's ongoing partnership and are proud to serve as a resource to the Department. Strong leadership from Amanda and our staff team will continue to empower our members to drive responsible transparency and educate both consumers and the fragrance value chain at-large."