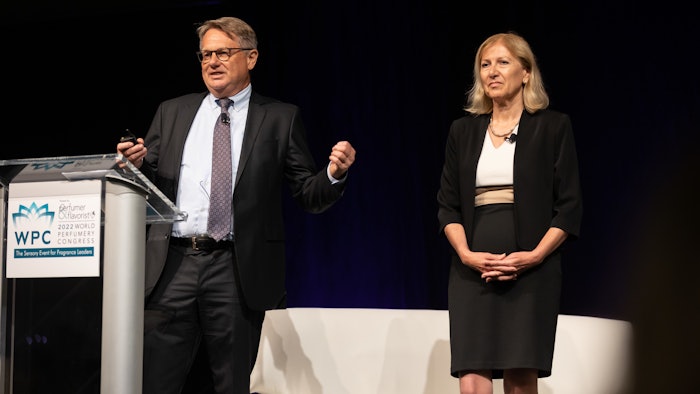 IFRA has published a report calling on European Union policymakers to take full account of the economic, social and cultural value of fragrance as the EU draws up new chemicals and sustainability rules.
Related: IFRA U.K. Launches Scented Rosemary Bookmarks as Memory Aid
In the report, IFRA sets out a series of policy recommendations focused on the EU's proposed Chemicals Strategy for Sustainability (CSS).
These recommendations include:
Using IFRA's existing global safe use program, the IFRA Standards, as well as its joint Sustainability Charter with the flavor industry to further boost sustainability ambitions and as bases for drawing up the EU's proposed "Safe and Sustainable by Design" framework.
Acknowledging the sector's long history of product safety and the key contribution of fragranced consumer products to Europeans' health, wellness and hygiene when integrating the planned "essential use" concept.
Taking account of unique qualities of fragrance materials when defining the future rules applicable to fragrances—notably the diversity of ingredients used (both natural and synthetic), the complexity of the value chain (from farmers to consumer goods producers), and the acknowledgment of the small contribution by volume of the fragrance ingredients in the final consumer products.
In addition to these policy recommendations, and an overview of the industry's role and the value it brings to Europe, the report highlights a series of "enablers" for a successful green transition for the fragrance industry in Europe.
These enablers include an ambitious research agenda and investment in innovative, sustainable chemistry; greater policy consistency and regulatory predictability; a renewed focus on using alternatives to animal testing for safety assessments; and working for promoting global functioning markets.
IFRA will share the report and policy recommendations with EU policymakers as they draw up and debate the detailed proposals outlined in the EU Chemicals Strategy for Sustainability. The commission proposals are expected to be published in the coming months.
IFRA chairman, Hans Holger Gliewe, said, "Sustainability is at the heart of our sector's sustainable growth. As the EU releases its 2022 Strategic foresight, IFRA reaffirms its support for the EU's overarching strategic objectives—twinning the green and digital transitions and fostering resilience. To reach the goal of greater sustainability and jointly create the Transition Pathway, we must build on practices that have been proven as efficient and successful, examine megatrends, identify opportunities for Europe, and beware of unintended consequences. This process demands predictability, prioritization, and proportionate rules that take proper account of the social, economic and cultural context in which we live and in which products are used. IFRA's policy recommendations underline our long-standing commitment to positive, science-based solutions and to the promotion of the principles of safe use through adequate control and sustainability."
IFRA president Martina Bianchini added, "For 250 years, the fragrance industry has been a symbol of Europe's natural and cultural heritage and a fundamental part of Europeans' daily experiences. Now we need to define the rules that ensure a dynamic, innovative, knowledge-led future for our industry—something that will benefit our suppliers, our customers, and most importantly, the wellbeing of European citizens. We are at a turning point, and IFRA is ready to share our industry's expertise and experiences to ensure a green transition that works for everyone."
Want to know everything going on in flavor & fragrance? Sign up for P&F+'s newsletter. You can also follow along on Instagram and LinkedIn.